Love Warriors
Artistic e-commerce gets elegant solutions
Love Warriors produce and sell posters with art motives. With their own art and clothing collections, Love Warriors are expanding on the market and have followers worldwide. With a continually growing brand, their old e-commerce platform was in dire need of a lift. As a company dealing with art and onlays, the e-commerce needed to be as fashionable as their products.
lovewarriors.se
What we worked on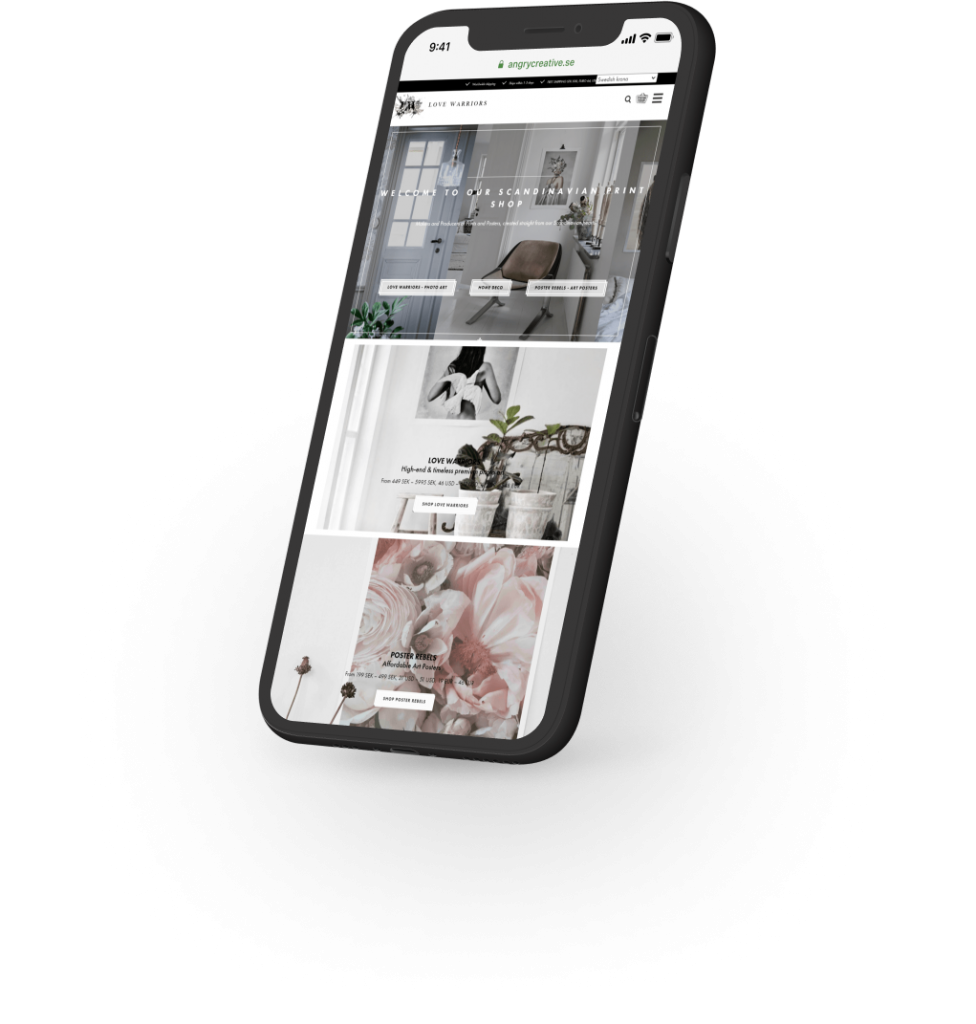 A webshop as beautiful as their art
Love Warriors sell and produce both printed art and photography. This calls for an e-commerce that is image-oriented. The human eye is drawn to pictures, and by creating a webshop with images in focus, Love Warriors can both market their products and entice their customers to continue to explore their website. With their new web design, Love Warriors present themselves and their products in the best way possible.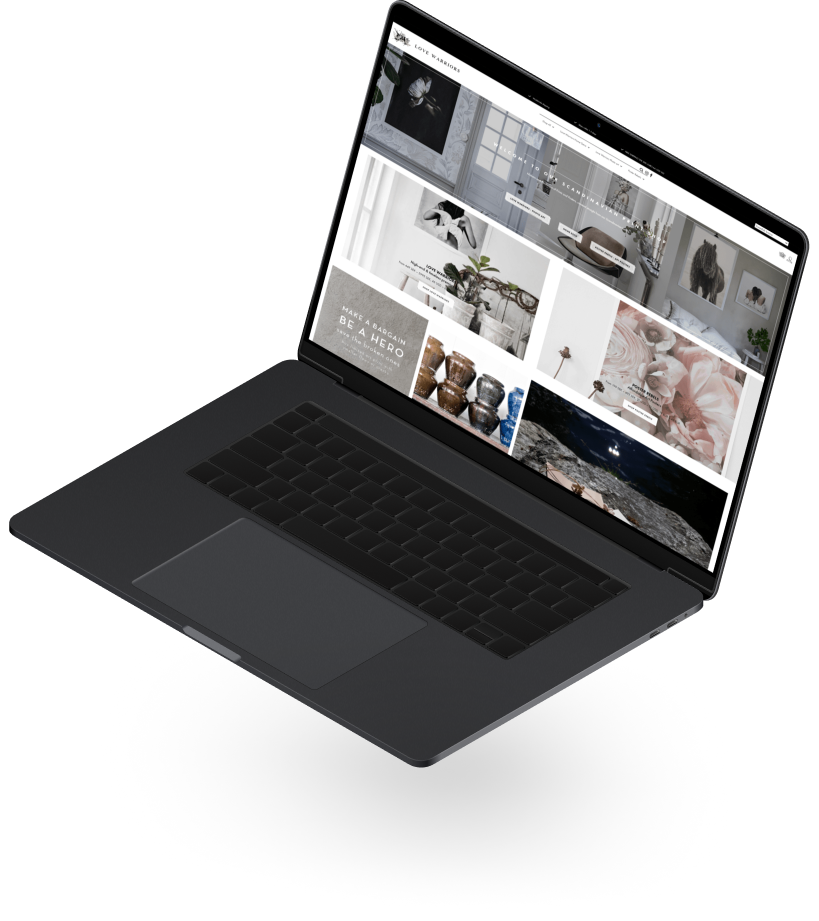 Have the customer in mind and make life, or at least the purchase, easier
As an online customer, several decisions must be made in a sometimes extensive process. Visitors arrive on the website, look around, check out a particular product, put it in the cart, and hopefully completes a purchase. If the navigation on the site is complicated with a more significant number of clicks, a purchase takes a longer time. The time and effort required on such a site increase the risk that the customer will regret the purchase and abandon the cart. With simple navigation, fewer landing pages that the customer gets directed through, and a lower number of clicks needed to complete the purchase, Love Warrior's e-commerce gets optimized for a better conversion rate.
Selling in multiple countries requires a smart checkout
Because Love Warriors has customers in multiple countries, they deal with various currencies, in this case, SEK, euro, and dollar. A payment option that is customary and works in one country may not work in another, something companies working with e-commerce must keep in mind. By having a well thought out plan, we can create a solution that improves the customers' experience and helps the company grow as a result.