SISU Idrottsböcker
Flexible e-commerce for an active organization
SISU Idrottsböcker is an organization striving to improve the quality of life among the general public and develop competitive sports through their vast array of P.E literature. SISU Idrottsböcker needed to update their CMS. However, the new project also demanded a cost-effective solution, where the resources were placed on the vital functions. In plain terms, a solution that sees the company's and customers' needs.
www.sisuidrottsbocker.se
What we worked on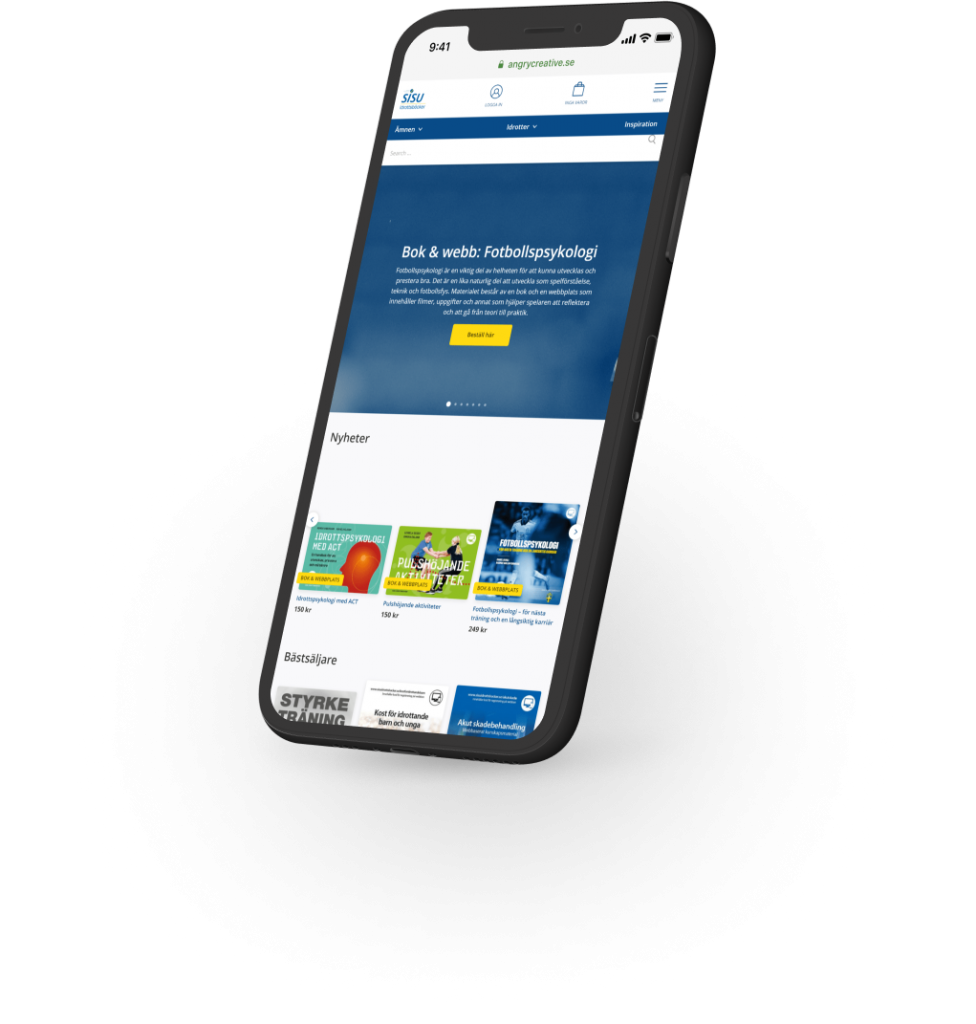 WooCommerce creates priceworthy and effective solutions
SISU needed a CMS that allowed them to update and improve their content. The previous system, EpiServer, was not optimal for their current organizational situation. With carefully chosen solutions for this specific company, we created an effective and priceworthy web solution. By transitioning to WooCommerce, SISU avoided expensive administrative costs while also allowing us to tailor their web solution. Integrating their ERP and creating automation was an easy way to save time and streamline the whole regulatory process.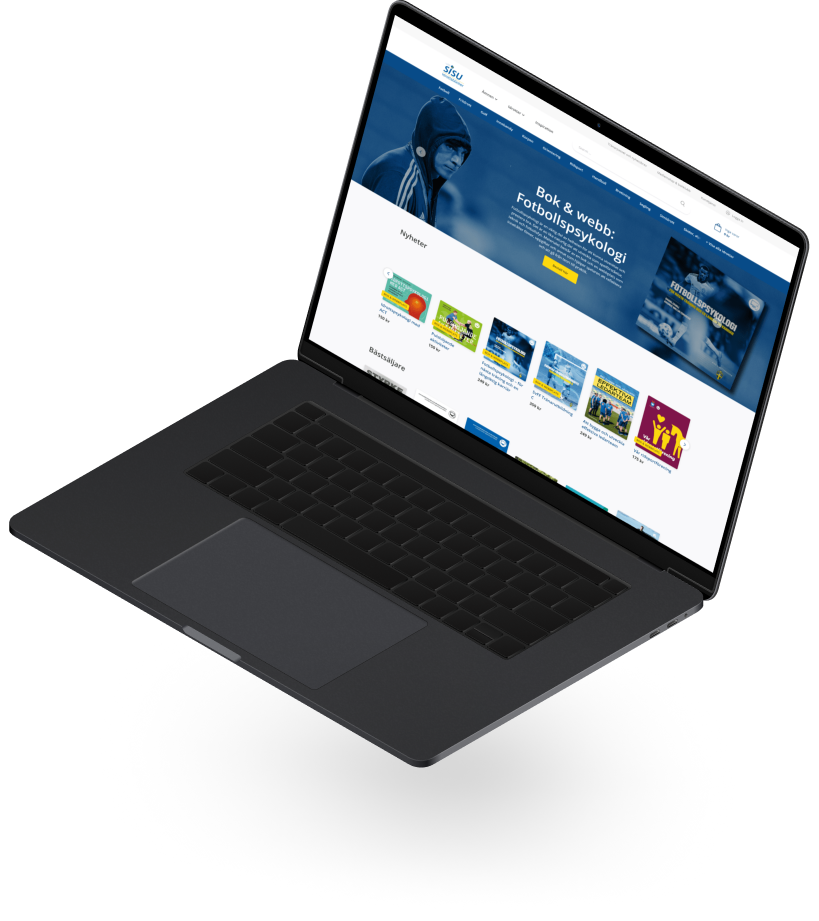 Design and process with the end-user in mind
SISU Idrottsböcker had previously used an outdated purchasing system that was slow and prevented SISU from updating their stock and offers. By renewing the website, they could offer their customers a more streamlined web experience, a more attractive design, and the possibility of effortless purchasing. We at Angry Creative care about informing our customers about the different options available for purchasing systems and checkouts. By being transparent with our customers and including them in our decision-making process, we ensure that the customer gets the desired result. It is, after all, we who, together with SISU, develop their site. Well informed decisions lead to a website that is designed after the customer's needs.
Awareness of the customer creates a bigger picture
The path to purchase does not only consist of choosing a product and a transaction. It is about design, feeling, trust, and time, factors that all play a role in a successful purchase. Actively working with the targeted audience and developing a fitting UI/UX-design fundamental when building a well thought out webshop without bugs or problems. It is an iterative process that we implement for the full duration of our cooperation with the customer. With SISU's target audience in focus, we developed a website tailored to their specific needs.