Have you felt the need to take your digital marketing to the next level? Then we have exciting news! We at web agency Angry Creative have just launched our latest addition, Cyntora - a subsidiary that will provide you with the tools and expertise you need to maximize your digital presence.
What makes Cyntora unique? Well, we combine Angry Creative's extensive experience in creating e-commerce solutions and marketing websites with digital marketing expert Dennis Theux at the helm. With his solid experience and successful results in digital marketing, Dennis will lead Cyntora's clients to new heights.
Cyntora offers a comprehensive solution for your digital marketing. Whether it's optimizing your website for search engines, setting up effective paid search engine ads, creating engaging content for social media, or analyzing your website's performance – Cyntora does it all. With Cyntora's wide range of services, we can tailor a strategy that suits your company's specific needs.
But that's not all! In addition to our expertise in digital marketing, Cyntora has also made a name for itself on YouTube. In addition to creating marketing strategies and ads for both small businesses and corporations, Dennis Theux has successfully established one of Sweden's largest YouTube channels for children. Together with his wife, Dennis has created a brand with books, apps, stuffed animals, music, and, not least, the YouTube channel – with an impressive 168,000 subscribers and over 250 million views. This contributes to Cyntora's ability to create engaging and relevant marketing that reaches a wide audience.
At Angry Creative, we are incredibly excited to offer Cyntora as part of our growing family. By combining our expertise in web development with Cyntora's specialization in digital marketing, we will be able to offer our clients a complete solution for their online needs
So if you're ready to revolutionize your digital marketing and take your business to new heights, don't hesitate to explore the possibilities with Cyntora. Contact us today to learn more about how we can help you achieve your goals and grow online. Together, we will create digital magic!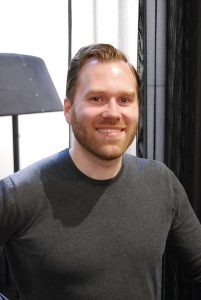 Är du redo att förbättra er marknadsföring? Kontakta Dennis Theux
E-post: [email protected]
Telefon: 0763-42 85 00