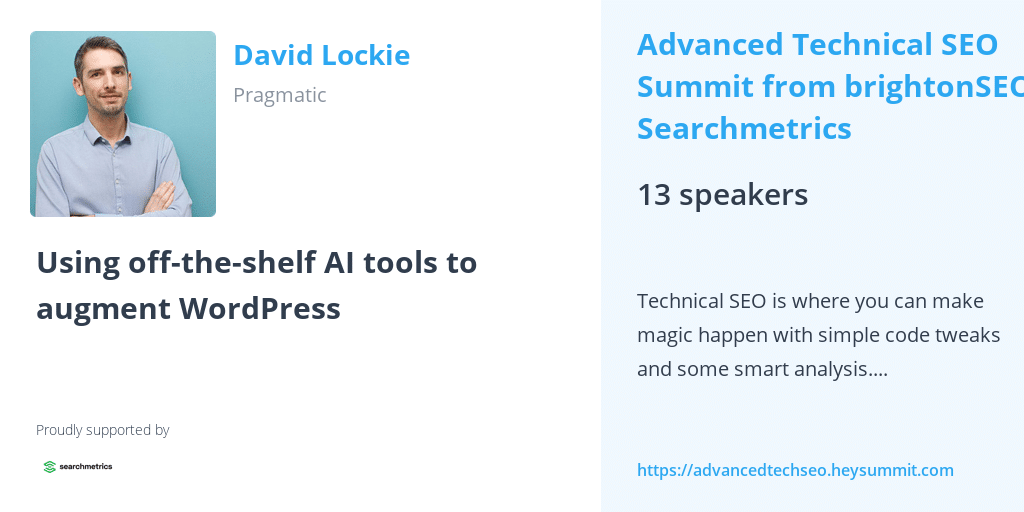 Are you interested in AI, SEO and WordPress? If so, this talk's for you.
In this talk, David will share some of the ways in which Pragmatic's clients – and the WordPress community at large – are augmenting WordPress' native functionality. These range from using external services that use AI technologies through to using more 'raw' AI tools like Azure's cognitive services.
Book your place – it's on 31st July at 09:55 BST! Free if you want to watch live so make sure you put it in your calendar!