Five members of the Angry Creative team recently delivered workshops at two local schools (Hove Park and Warden Park) for BIMA Digital Day — doubling the admiration we have for teachers that do it every day! The workshops, designed by BIMA and their sponsors, and prepped by the teachers during media studies classes, gave an insight into digital careers by setting creative challenges for the students to complete by the end of the day.
Given the pace of change in digital, paired with cuts to school funding, BIMA Digital Day is a fantastic way for the industry to inspire the next generation, and bridge the gap between education and digital careers.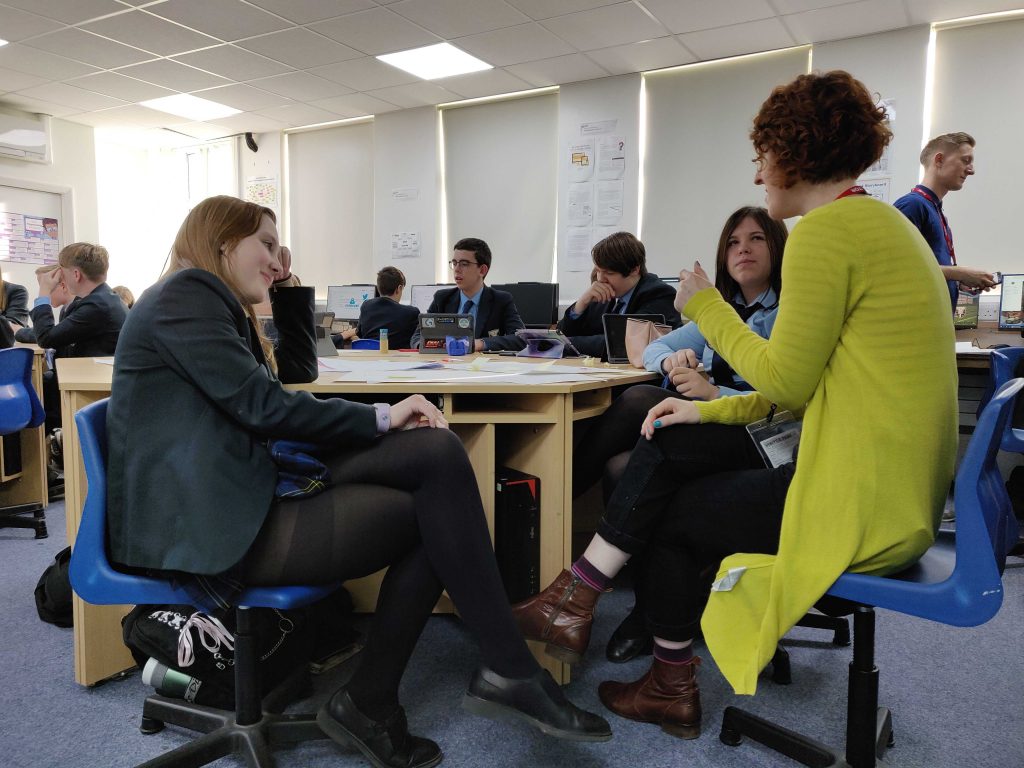 As with the last few years, the workshops start with a healthy amount of skepticism and questioning from the students. This is where those of us presenting the day to the class remember that teachers have to pitch and present a full day workshop every day to their students. Digital Day is a great way for people to build up experience in running workshops and public speaking. The mix of 13 and 14 year olds in my class certainly didn't hold back if I hadn't explained something with enough clarity!
The challenges set to the students were split into three phases that those of us in digital know very well: discovery, design and delivery. The students grasped this concept immediately, especially as the majority had iPads and were already browsing the web to understand the challenges and possible solutions already out there.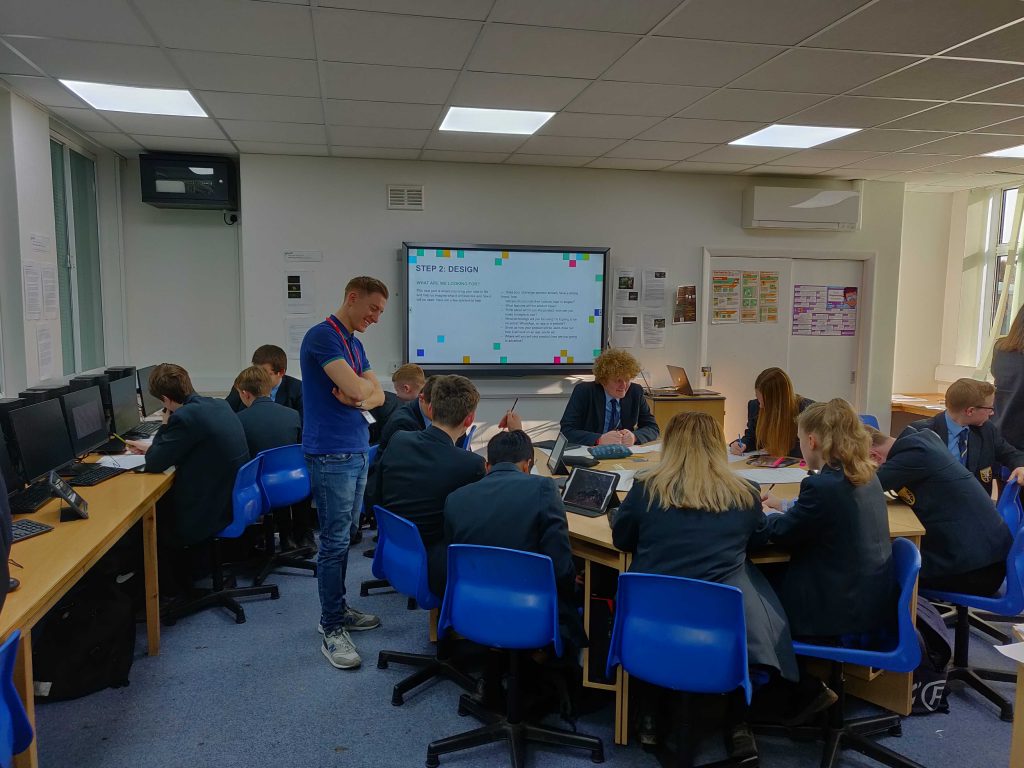 As in some agency projects, some members of the team sprint ahead to prototyping. This was replicated by some of the students, probably latching onto the fact we were WordPress experts: before we had finished presenting the brief, an eager member of one group shot up his hand to say he'd just launched the WordPress site and wondered if the domain he had chosen was a good one!
Once everyone was clear on the different challenges — some took on cleaning plastic from the ocean, while others were promoting healthy lifestyles with Wimbledon — the groups were well underway. The students were using iPads, desktops, and good old pen and paper to mock up, design and prototype. It was staggering how quickly we could see user journeys being mapped in iPhone wireframes and storyboards appearing in the groups. One of the key roles of the agency at this time is making sure all voices are getting heard, and those less engaged are seeing where they can input.
With designs and ideas ready to be presented, the groups then did what a lot of people in businesses hate, and stood in front of the class to pitch, Dragons' Den style. The quality of the finished ideas, including the thought process to get there, was outstanding. The students were picking up on a lot of the traps web developers can fall into: What happens when users don't have internet? How can the app be accessible? What safety concerns are there?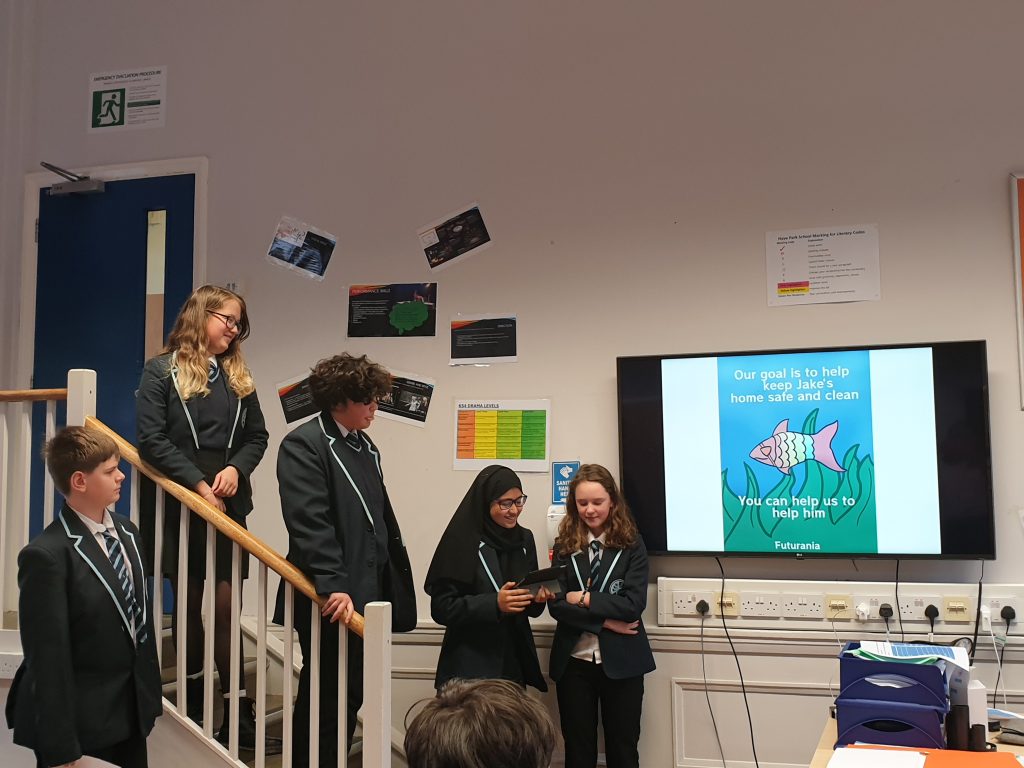 After every presentation, the classes gave a massive round of applause. The different groups seemed genuinely interested in how the others had tackled the challenge. This kind of instant feedback — not being afraid to challenge directly — and group collaboration is something I want to see more of internally here at Angry Creative, and it seems like it's something that is conditioned out of us in the workplace.
By 3pm we were all knackered and it was only one day. We had some great feedback from both students and teachers, with the aim of forming closer connections with the schools for work experience and more workshops. These are some of the ways we support local education:
One-off workshops (like Digital Day)
Setting challenges and marking/ feeding back (longer term)
Providing work experience places (we've had these turn into part-time jobs)
Internships
Mentoring programmes
Part-time summer jobs
We thoroughly recommend agencies get involved as these have all been mutually beneficial, and we get back an awful lot in terms of training, experience and recruitment.
Thank you to the teachers and everyone in education that makes these days possible, and doing what you do every day! A massive shout-out to Hove Park and Warden Park School for having us and inspiring us with your creative ideas. We look forward to partnering with you in the future.