IamTeamGB
A website for everybody
For the first time in history, ITV stopped broadcasting for a full hour to encourage the public to take part in Britain's biggest ever sports day. The British Olympic Association, The National Lottery, ITV and Join In worked in collaboration on I Am Team GB, commissioning us as the event's WordPress technology partner.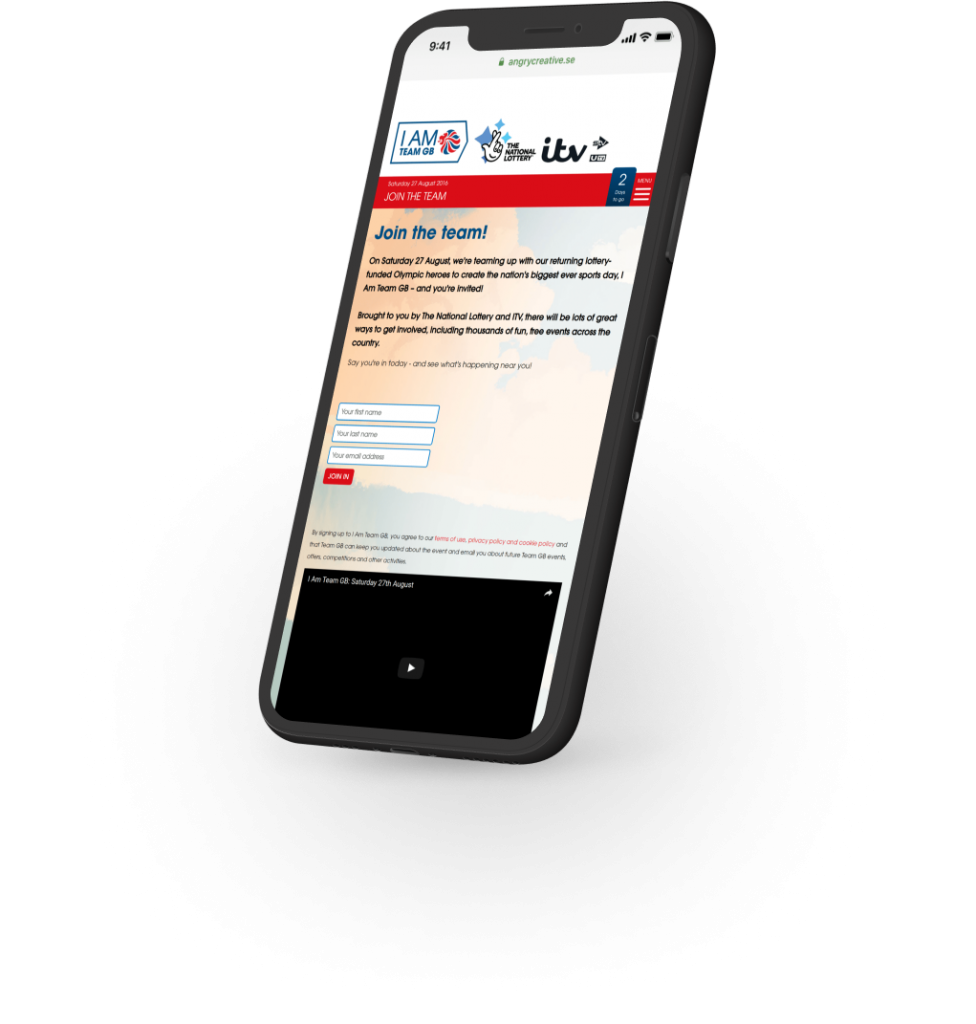 Robust hosting to withstand high levels of traffic
With a very tight timeline, we created an accessible, yet technically complex website the public would use to register their interest and easily find nearby sporting events. Sports clubs across the country submitted event information via a simple form we built on the Join In website. This data needed to be searchable by the general public. Querying the Join In database for every user search would be incredibly slow. Instead, we built a bespoke app to work alongside the I Am Team GB website.
We hosted the I Am Team GB website on a dedicated server cluster with WP Engine, optimised to deal with hundreds of concurrent event searches.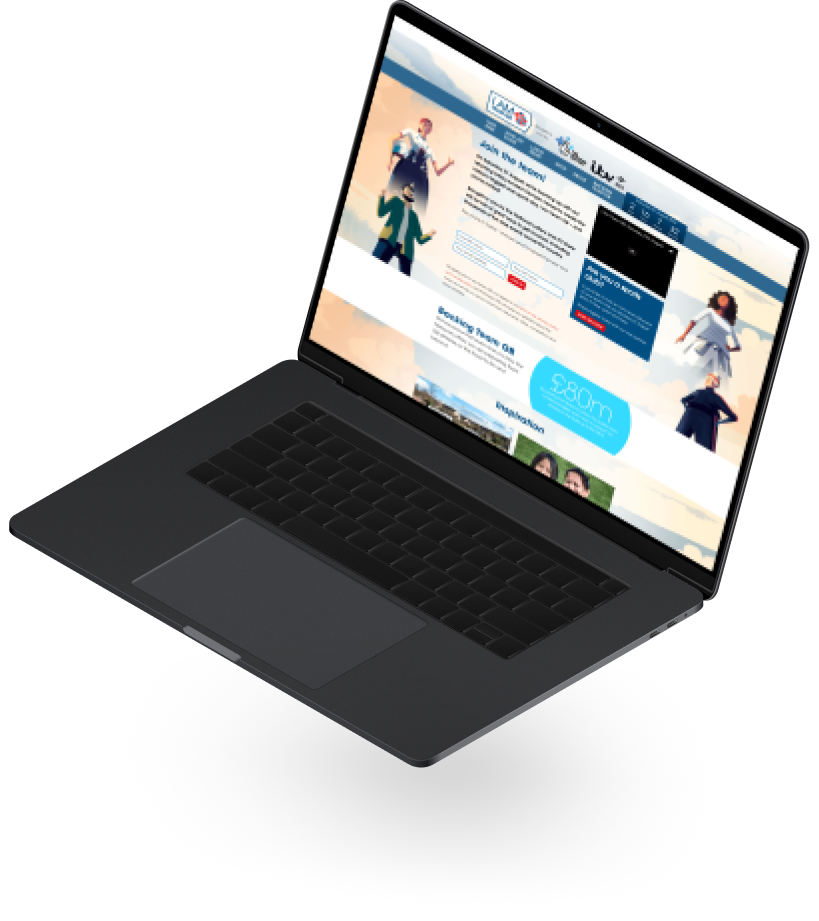 User flow designed for high conversion
The success of the site hinged on the number of users signing up to I Am Team GB. To maximise signups, we designed the user flow with a clear path to conversion.
During a 5-week period, we had a remarkable minimum conversion rate of 13.8%, with 150,000 signups. 2,600 I Am Team GB events took place nationwide – far exceeding the 2,000 projected. The site effortlessly handled high levels of traffic – attracting over one million users.