LinTek
Clearer navigation for a student union's website
LinTek is a member-run organization that looks after the best interests of the students. They function as a collective voice for Linköping University's students towards the university itself. LinTeks previous website was static, hard to navigate and update. LinTek needed a platform for members that could, with a simple administration, offer solutions for news updates, social media, updates, and sales.
lintek.liu.se
What we worked on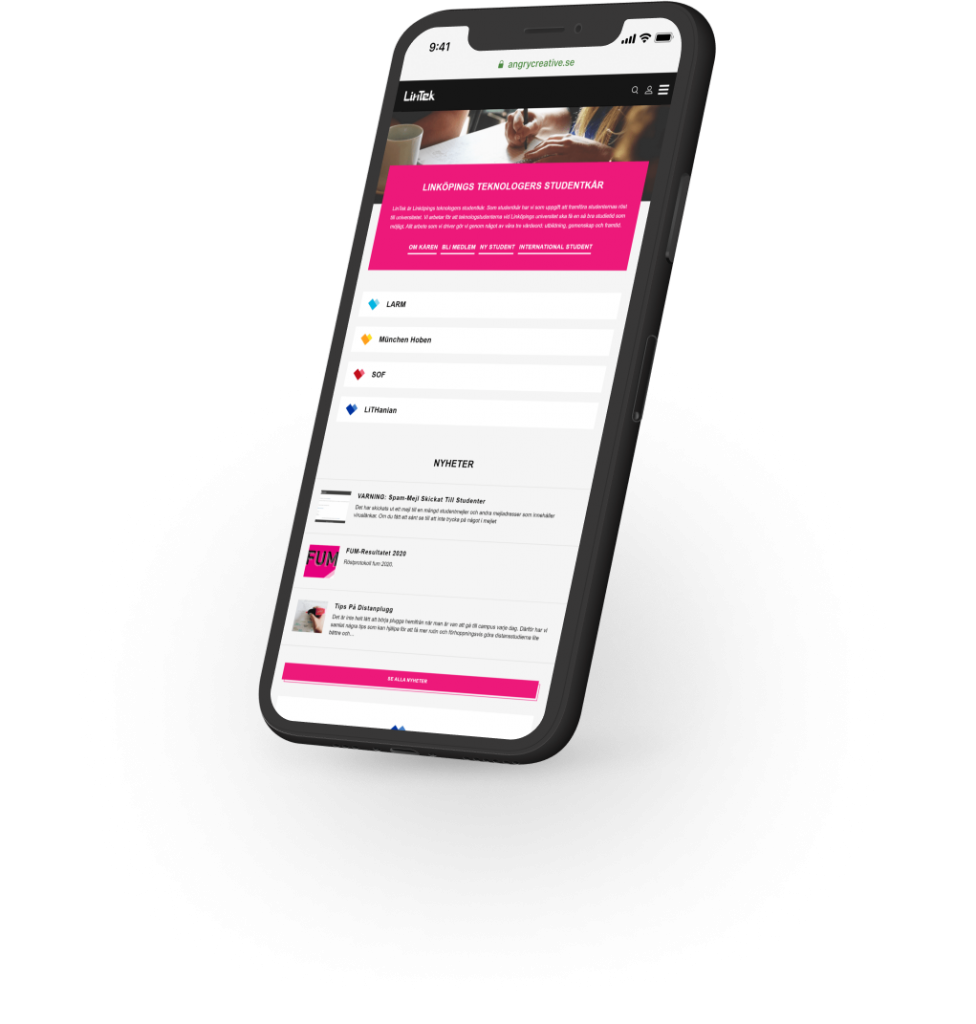 If you know the audience, you can improve the audience
LinTeks new website sees to the needs that students have. By utilizing knowledge regarding how students behave on the website allowed us to create clear navigation that suited the students. A clear structure of the menu and its subheadings now gives the visitor the ability to quickly find the subjects and alternatives that are interesting to them.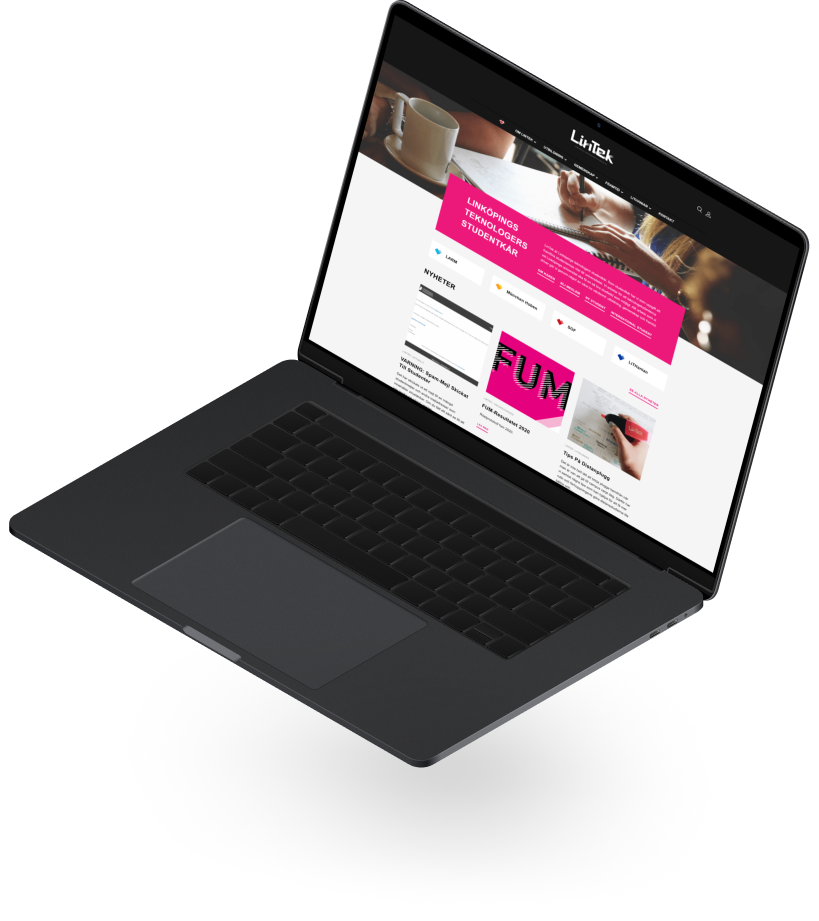 A Webbshop creating additional value to the union
The student union runs on the income generated by its members; therefore, every individual gaining becomes essential for the union to continue their future work. By implementing a webshop on the website, the members can now efficiently find products while simultaneously creating a more tight and cohesive student union. Efficient and straightforward uploads of newsletters and the member journal also simplify the administrative work of the active members within the student union.