Centsoft
Total reconstruction of the marketing strategy for a digital product company
Centsoft is a service that provides electronic invoicing software that can be integrated within companies existing ERPs. With Centsoft, your company can lower your costs and automate the accounting to your financial system. Centsoft's previous was not built for conversions, and with a low weekly number of leads, the website needed to be developed so that it could work as a marketing spot. Centsoft needed a new digital strategy and web design to become a company that you could count on.
centsoft.se
What we worked on
Search engine optimization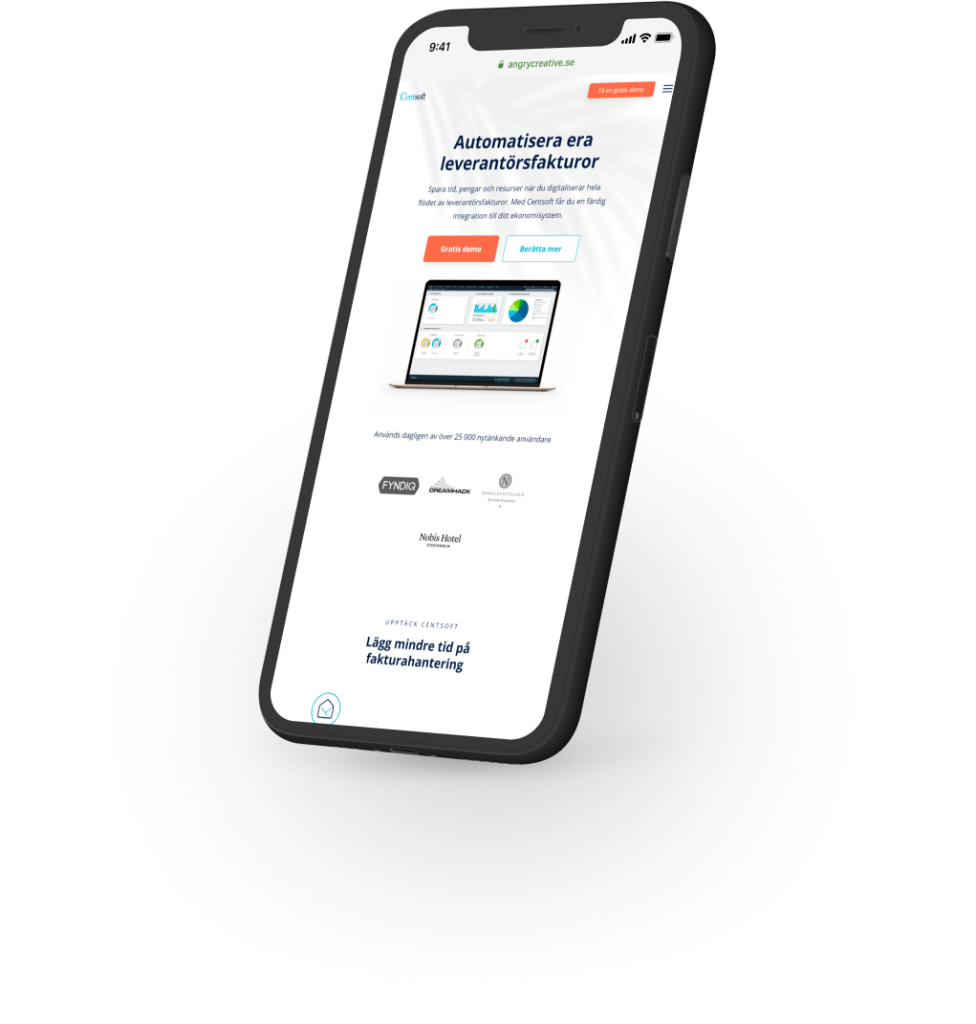 Design and structure leads to decisions
A Website can be strategically structured to increase the number of leads through several steps. First, the website needs to awaken the visitors' interest, inform them about the service, and urge them to get in touch. As a service provider, it is vital that Centsoft presents its service, explains how it works, and the benefits that come with it. This is something that must be presented in an easy to understand and fun way, where the information is segmented into short paragraphs that are easy to follow. Creating a strategy for how visitors will navigate the website is a way to increase the conversion rate. Using call-to-action functions is essential as it allows visitors to, no matter where they are on the website, reach out, and send a request. Through a more thoroughly structured design, the website becomes more attractive, leading to a more well-received website.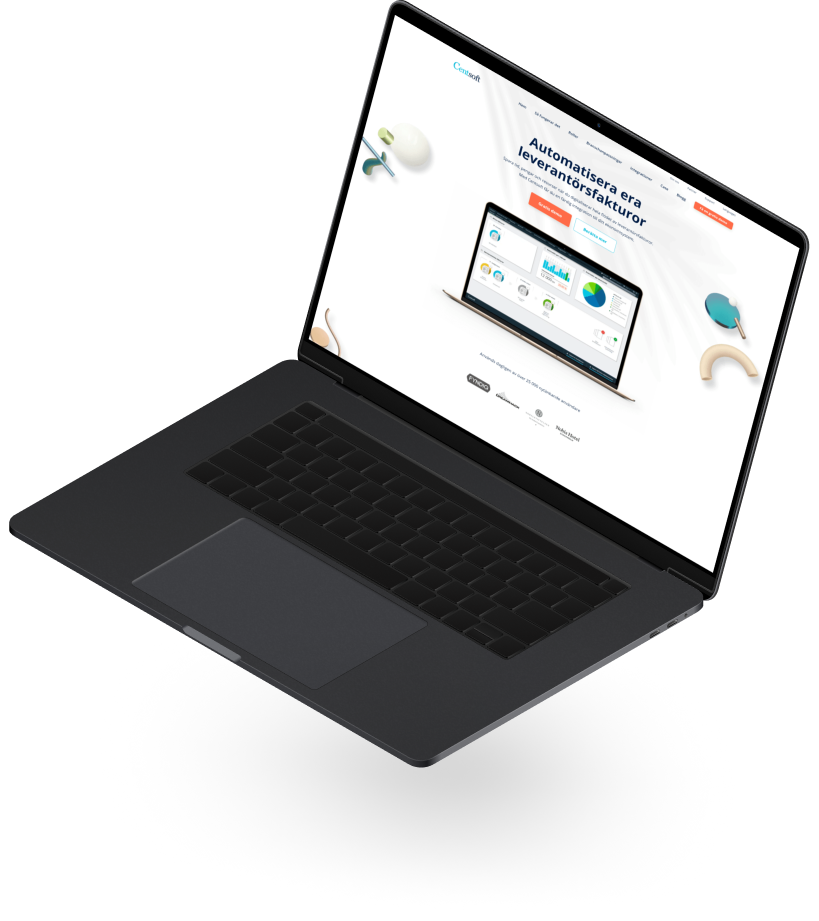 Ads and SEO lead to purchases
To reach new customers, Centsoft needs an improved search engine placing, strategical ads, and well-placed capital that yields profit. Through planning and implementing a marketing strategy for Centsoft, we can reach their target audience. In the process of making Centsoft top-of-mind when it came to invoicing management, resources were placed on SEO and advertising. After analyzing Centsoft's visitors and customers, an advertising strategy that targeted the desired customers was created. Potential customers were lead to the Centsoft website where the conversion takes hold, ensuring that the visitors are converted into leads. Our work with Centsoft's digital strategy increased their weekly leads from 3 to 50. Centsoft has since grown it to a renowned company on the market that continues to grow.