TÔNN furniture
Customised modular shelving system and furniture company for every day life
Catch a glimpse of our transformative journey in modernizing the e-commerce landscape. Discover how Qala's innovative solutions revitalized the user experience, resulting in a streamlined checkout process, heightened customer satisfaction, and an industry-leading e-commerce platform.
tonnfurniture.com/
Want help building your website? Book a meeting now!
What we worked on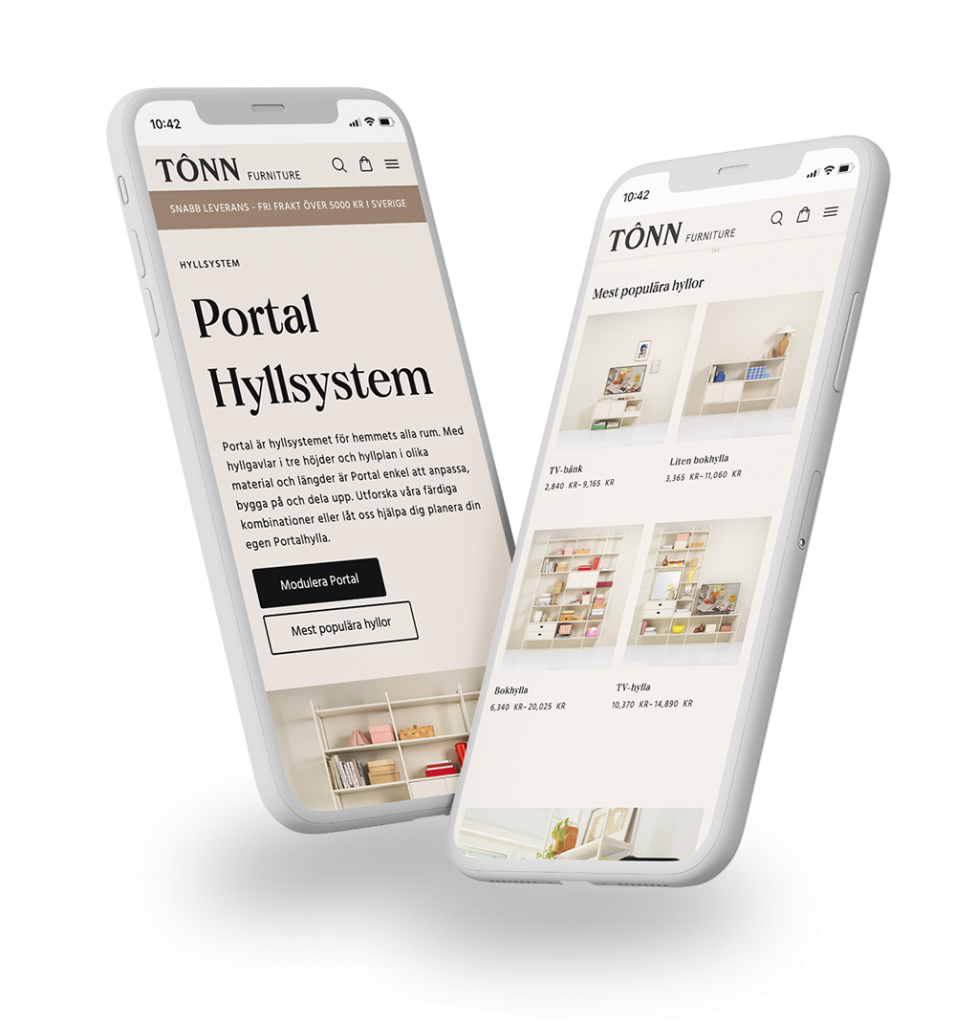 The TÔNN furniture journey
TÔNN furniture, formerly known as Betonggruvan, is a design and manufacturing powerhouse that specializes in crafting furniture tailored to enhance every facet of your life. Their crowning achievement, the modular shelving system called Portal, embodies their commitment to seamless customization, expansion, and division, allowing you to create spaces that truly resonate with you.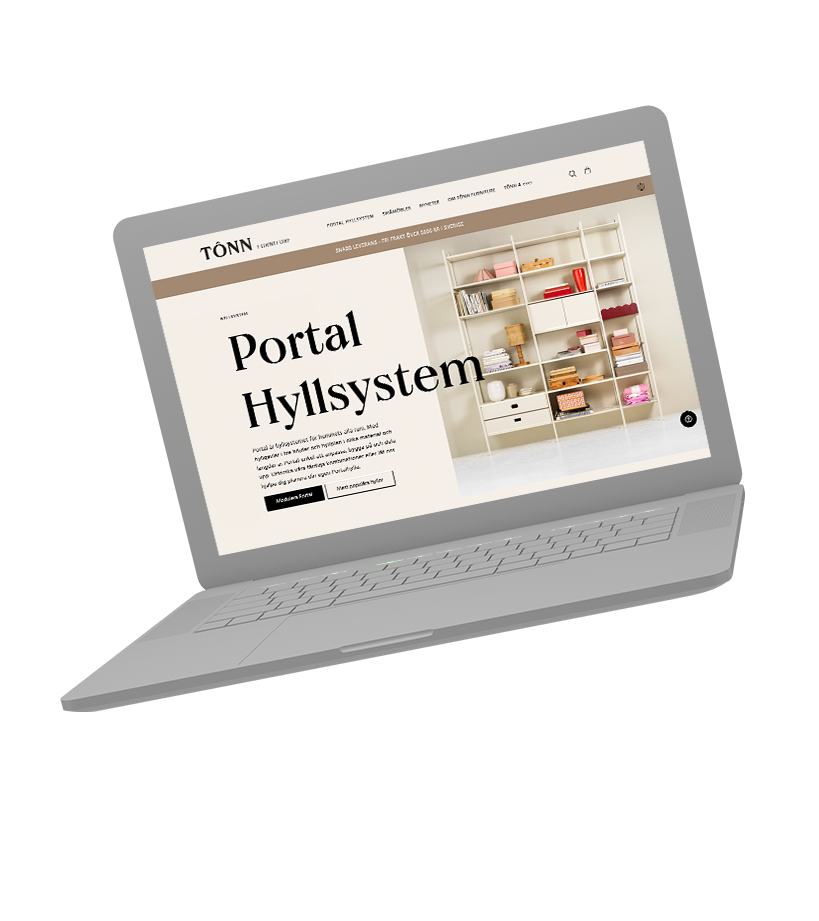 The challenge
Facing an outdated user interface, the challenge at hand was the difficulty in site navigation and suboptimal customer experience. The company sought to enhance upselling and cross-selling opportunities, ultimately aiming to transform their e-commerce platform into a modern, trend-following website.
Transforming the e-commerce experience
When TÔNN furniture sought our expertise, their vision was clear – a modern e-commerce site following the latest trends. We seamlessly integrated the Product Detail Page (PDP) into the shopping journey, enhancing the user experience and boosting upsell and cross-sell opportunities. The results were impressive: a streamlined checkout process, improved customer satisfaction, and a dynamic e-commerce platform.
Qala
Qala's strengths played a pivotal role in enhancing the TÔNN Furniture customer purchase journey. Leveraging the innovative Qala mini cart solution, we redefined the user experience, providing a seamless and intuitive path for customers from product discovery to checkout. With a fresh, modern design that captivated visitors, the revamped website not only improved navigation but also maximized upsell and cross-sell opportunities.