Strandberg Guitars
Seamless system integration for guitar manufacturer's e-commerce
Strandberg manufactures headless guitars, built for high precision and longevity. With the help of modern technology and innovative solutions, Strandberg has produced a guitar that will help even the most capable players be better. Strandberg specializes in modern and technical guitars. However, their old e-commerce did not reflect this. They needed an e-commerce and marketing website that could combine good user experience, and improved conversion, with a design that reflected their image. With seamless system integration, to streamline their administrative work, Strandberg can continue to grow worldwide.
strandbergguitars.com
What we worked on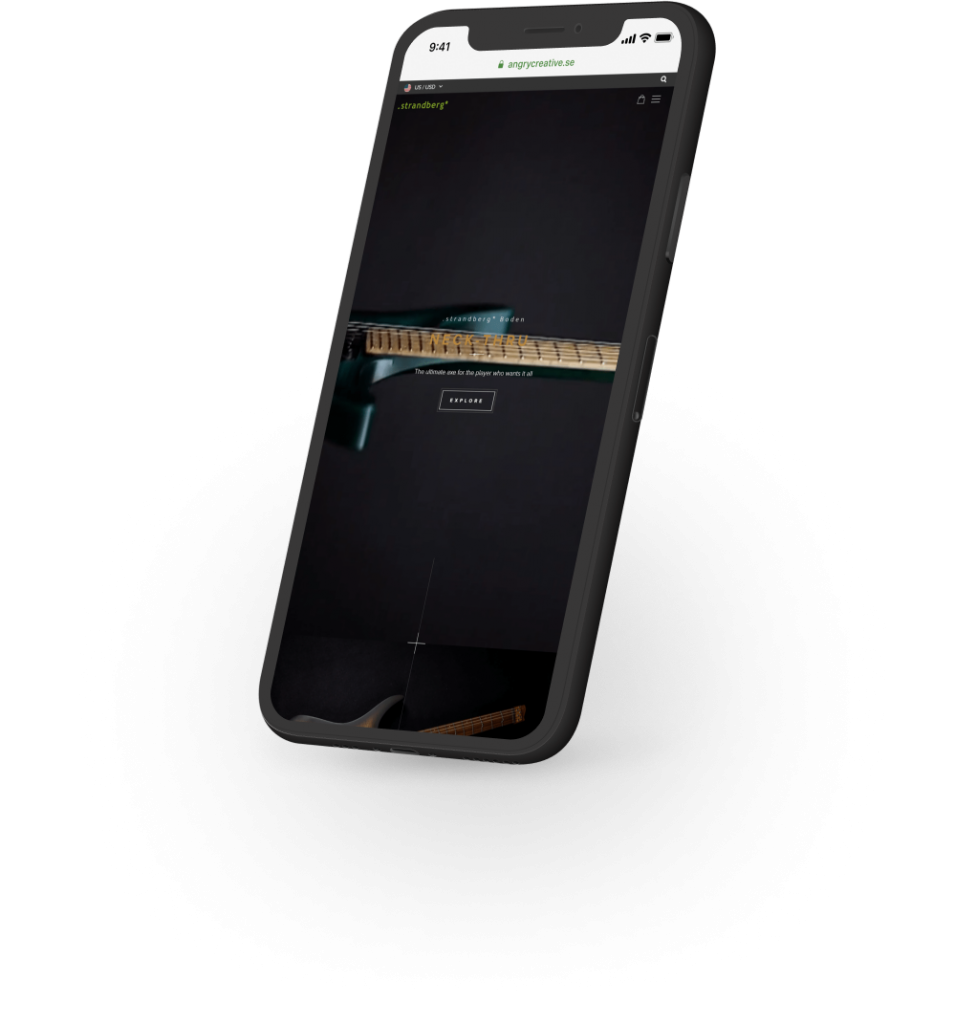 A smoothly integrated ERP streamlines the business process
To help simplify Strandberg's business process, we integrated its ERP with its products and balance. Instead of managing stock and balance directly in WooCommerce, Strandberg can now handle their system through the ERP Sage Business Cloud (previously Sage X3). A System that, for a fraction of the cost of other ERP systems, offers a flexible and fast solution to everything from accounting and payments to salaries. By smoothly integrating the system into their e-commerce,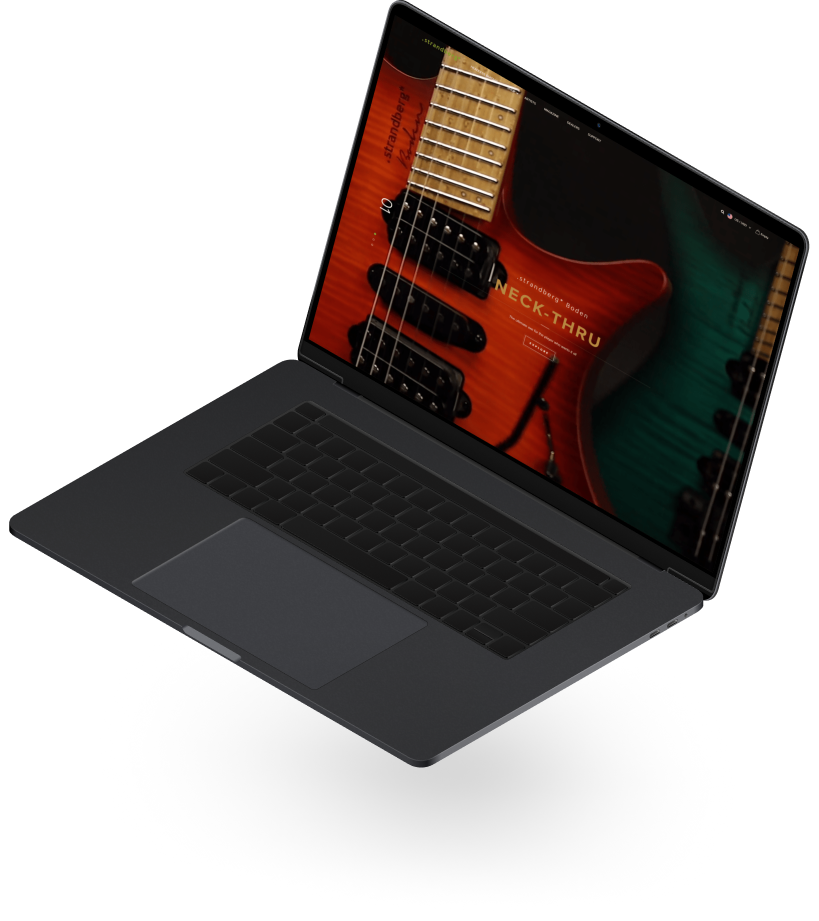 New appearance and function creates a new e-commerce
Strandberg Guitar's e-commerce got a thorough facelift with their new webshop. Video and image-based design with the guitars and their captivating shapes in focus. With smooth navigation, blog functionality, and effective checkout, Strandberg got a new e-commerce that prepares them for further growth.
Work from the actual navigation
With a tailored system, Strandberg got a smoother administration, where they can effectively manage products and stock. Their former e-commerce lacked essential functions like an easily accessible cart. A function that the company behind the webshop won't notice, but that the customer surely will. Therefore it is essential to be aware of the customers' behavioral process on the website to understand what is needed to create a fluent user experience.