Stockholms Tekniska Institut
A modern information platform for a technological polytechnic
Stockholms Tekniska Institut, STI, is a polytechnic offering a wide variety of engineering and technological educations. STI has both courses and full programs as well as courses tailored for people seeking competence development who are already in the workforce. Because of STI's wide arrange of educational degrees, they had a problem visualizing their programs consistently. This complicated STI's process of getting out the information about their educational program to the targeted audience. One of the primary objectives in this project, therefore, became making sure that the website would simply and efficiently let the visitors find information about the various educations, what the education entails, how the application process works, and what happens after the education.
sti.se
What we worked on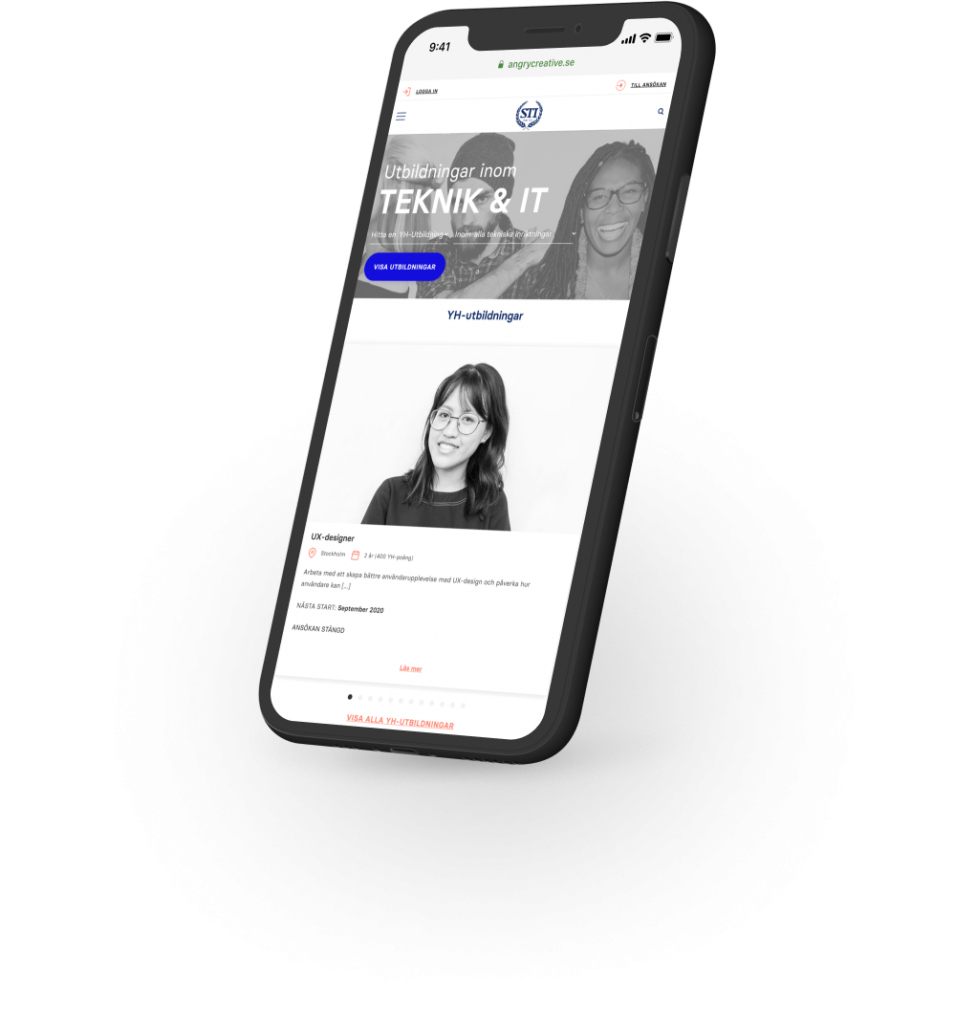 Clarification
By creating a clear visualization of STI's programs, courses, and application process, it becomes easier to reach the target audience with the correct information. With the help of UX-design, we mapped out the website with the purpose of optimizing the appearance for an improved information flow, which in turn increases the conversion rate. The website's user-friendly design makes it easy for visitors to navigate vital information and the application page.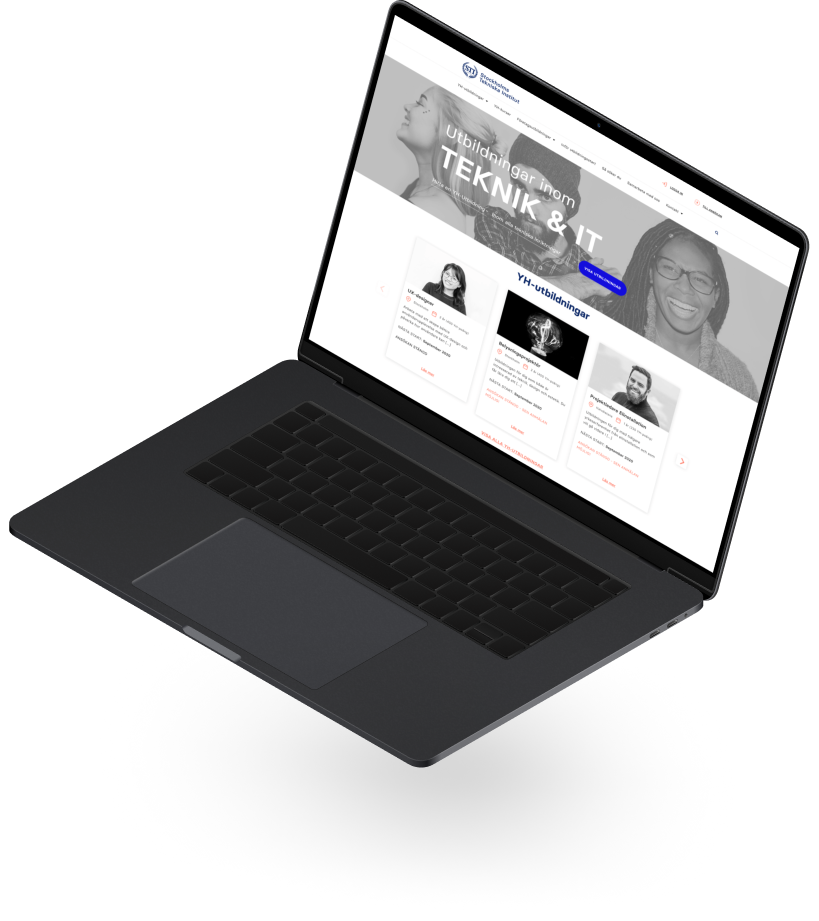 A stable foundation for further development
For STI to be able to develop their website further, we delivered various tailored plugins. These plugins are adapted to STI's needs and simplify content management on the website. They can then focus on the quality of content while we help out with the technological aspects. We delivered a stable foundation that STI can build on and expand on their terms, when and how they see fit.