Sage Advice
A global content hub for a market leader
Sage is the market leader for integrated accounting, payroll and payment systems. They offer a range of software solutions to businesses worldwide, helping business owners simplify and automate key internal processes. Founded in 1981 in the North East of England, Sage has since grown exponentially. They're now a global company which services 6.2 million businesses worldwide. Sage entered the FTSE 100 back in 1999, and they're proud to still be there today. To support their millions of business clients, Sage has around 13,000 employees across 23 countries, including UK and Ireland, mainland Europe, North America, South Africa, Australia, Asia and Brazil.
www.sage.com/en-gb/blog/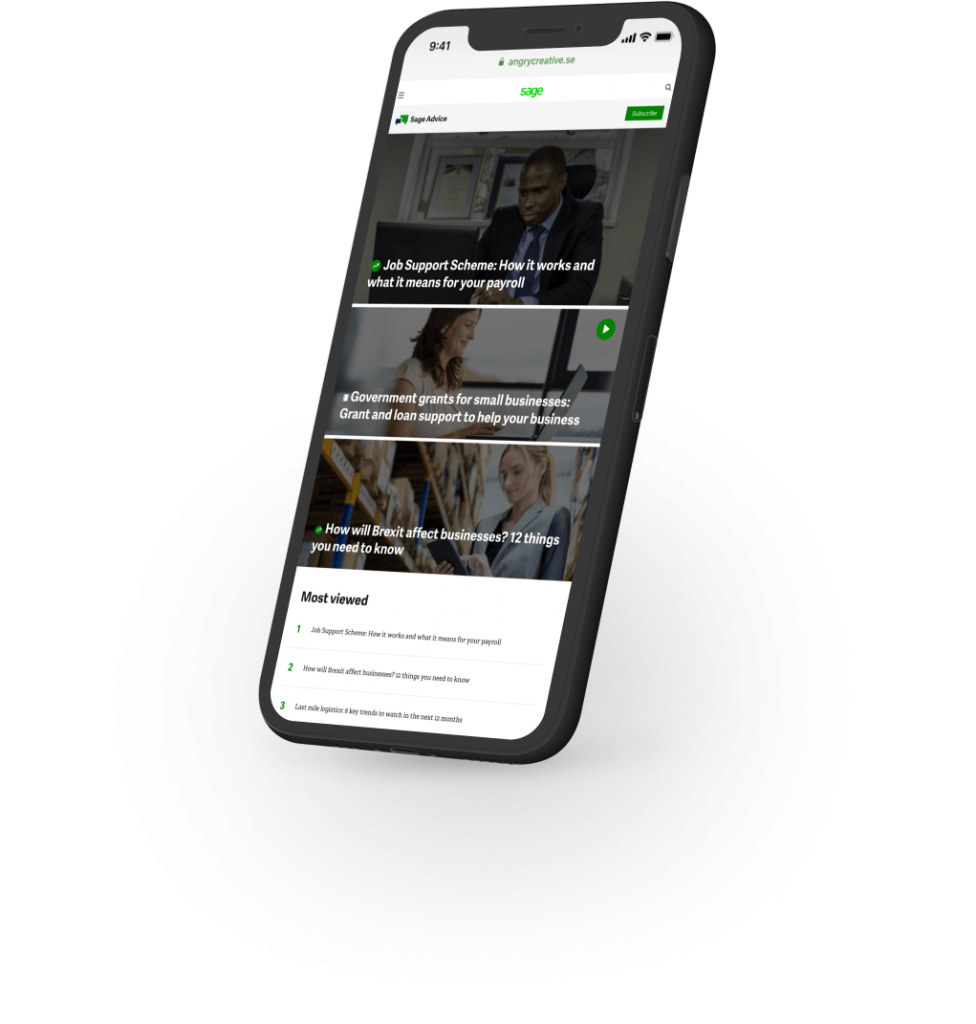 A Global Content Hub
Sage needed a solution that would provide a centralised global blogging platform for eight different local markets (North America, UK, France, Germany, Spain, Brazil, South Africa, and Australia), that had multilanguage capabilities. Each region needed to be able to manage their own content, as well as having the ability to share and push content globally, when required.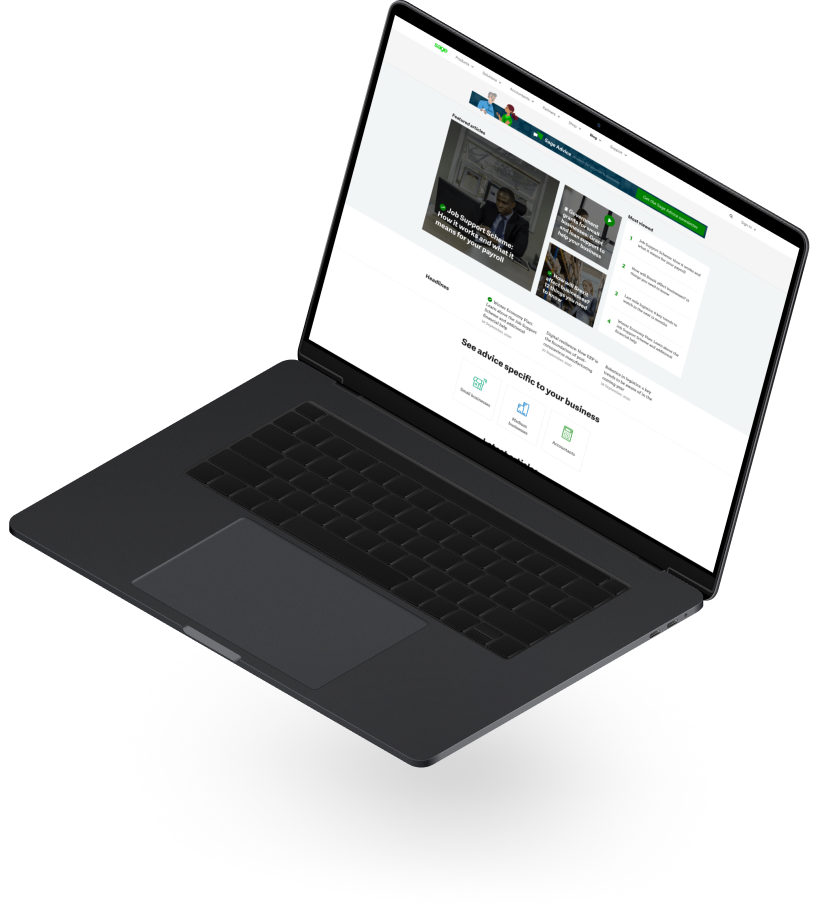 Advanced Integrations
The new global content hub also needed to work seamlessly with several other types of software used by Sage, the main one being Sitecore.
Sage were using Sitecore to build their new .com website, and valuable scoring metrics that contribute to the sales funnel would be gathered from the global blog posts. The new Sage Advice blog would also need to integrate with Eloqua, Salesforce, and Aprimo.
Challenges & Solutions
We made a lot happen in order to realise the wishes of our client. Among many things, we created a WordPress multisite network with Custom tool creation to enable quick migration of thousands of posts across the Sage network. We also created Leverage of the WordPress API to integrate with other CMSs and systems within the Sage eco-system and Implemented a CRO-driven programme of work with A/B tested, iterative improvements. There were many stakeholders across the organisation and we managed relationships with different teams across the organisations and made sure to address their needs.
A Winning Concept
In just 6 weeks, we transformed the Sage Advice Blog into a sophisticated global platform, with local instances. Since launch, Sage Advice has seen fantastic improvements in web traffic, engagement, subscriptions, and social sharing and the site is now generating new leads for the company.