Plan International
An International Global Charity
Plan International is an independent development and humanitarian organization that promotes children's rights and equality for girls. They strive for a just world, together with children, young people, supporters and partners. They were looking to launch a new site on the Altis DXP platform (a Digital Experience Platform on WordPress) and contacted us to build their CMS solution on top.
plan-international.org
What we worked on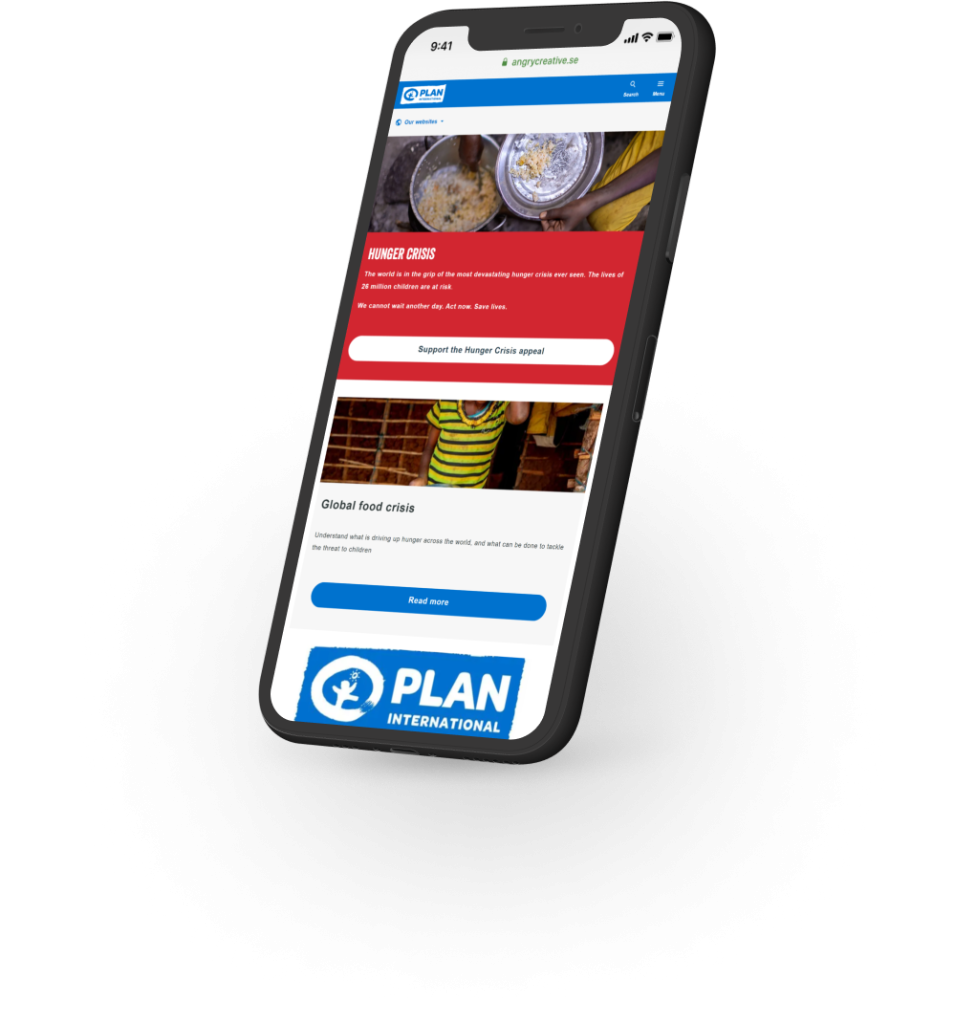 A collaboration between Human Made and Angry Creative
With a heavily customized Drupal platform that could no longer be updated, spread over several versions, Plan International was in dire need of a new CMS. The choice landed on WordPress and the Altis DXP platform. Angry Creative was commissioned to implement the new solution together with several of our Qala components.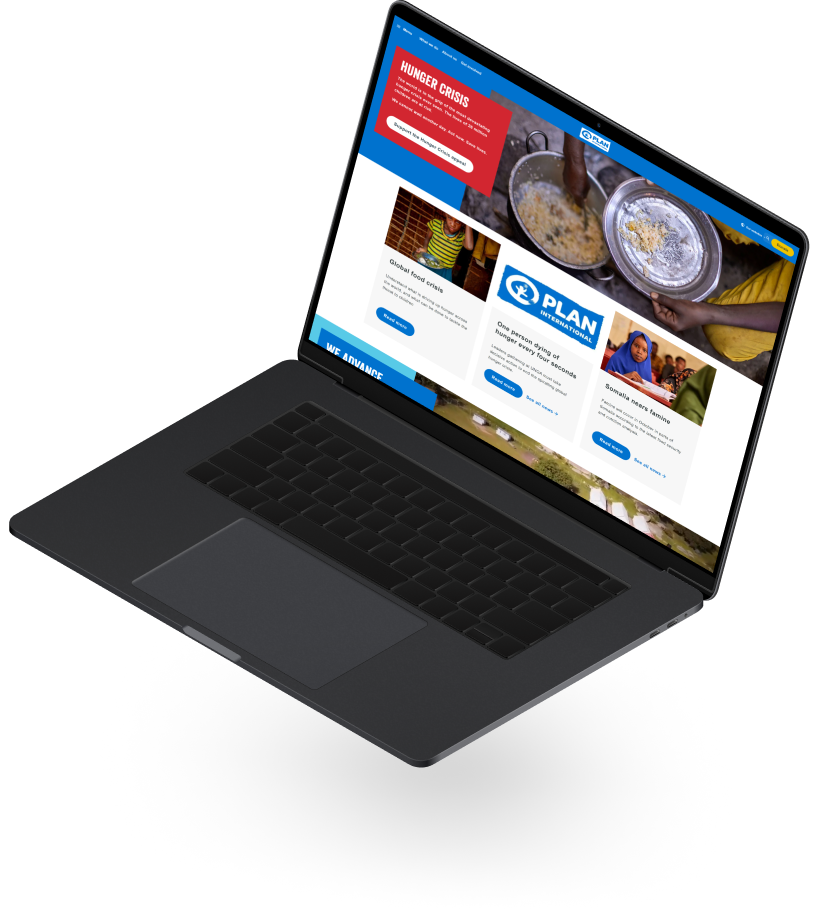 Future-proofed editorial workflow
With Plan International's many local editors worldwide, it was essential to create an efficient workflow with different levels of authority and editorial control. This is to reduce the need for an extra digital team.
Better editorial control also meant creating a workflow that was easy for local users to manage. It was created with, among other things, Gutenberg blocks and the Altis platform. By using WordPress standards, we also created a future-proof editorial solution.
Locale diversity with robust language settings for a global charity
With more than 50 local sites and up to 200 local editors, there were high demands on language management. Especially since the previous solution was spread over several different platforms and hosting solutions.
As one of the world's largest charities, it is important that the website aligns with its values and that information is easily accessible to its target group and partners. Functions such as Multisite, language selection, search functions and filtering have been a big part of the work we have done at Plan International.
UX and design to follow Plan International's vision
We also worked tightly together with Human Made to consult on creating a user experience and design to align with the vision, values and needs of Plan International's website.
The result of this collaboration is a future-proof multisite network of local sites with streamlined editorial workflows and efficient language management to empower global charity work.
Letting people have the freedom to manage their sites, and as a consequence get more engaged in developing content for the sites, is important for us, as is our quality control function alongside that.
DANNY PLUNKETT
HEAD OF CONTENT & CREATIVE, PLAN INTERNATIONAL