Mercuri
Thorough redesign of selling website
Mercuri wants to help companies with competence development through leadership and sales training. They offer business adapted solutions in the form of courses and programs to spread knowledge about business to business sales. Mercuri needed help presenting their offer for the customers with a fluent UX-feed on the website, with the end goal of gaining a web presence that reflects the company's brand and services.
mercuri.net
What we worked on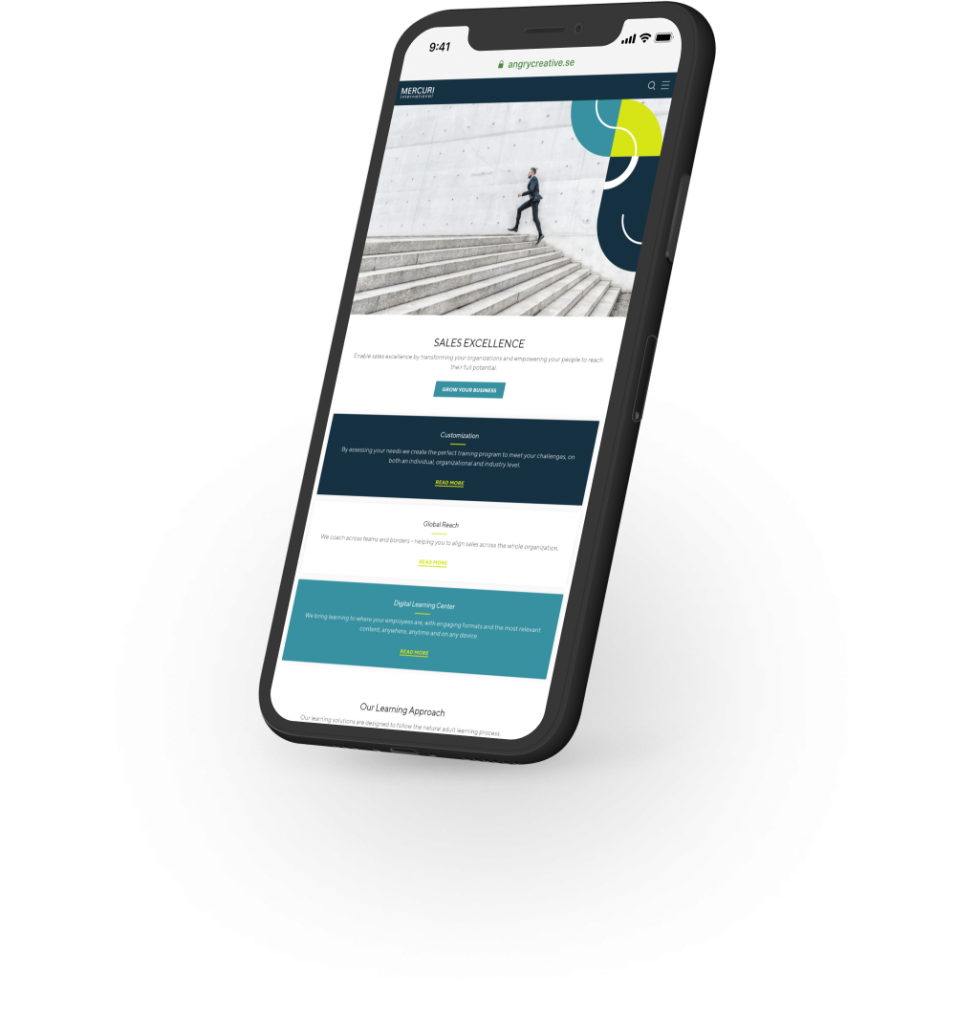 Present the service to the target audience in a comprehensible way
Mercuri has as a company, a service that is special but difficult to explain. To be able to market their services in the best way, they need a website that clearly explains the service to the visitor. With a carefully developed structure for their website that presents their services in a comprehensible way, Mercuri can now attract individuals of their target audience, regardless of if they are juniors or high executives.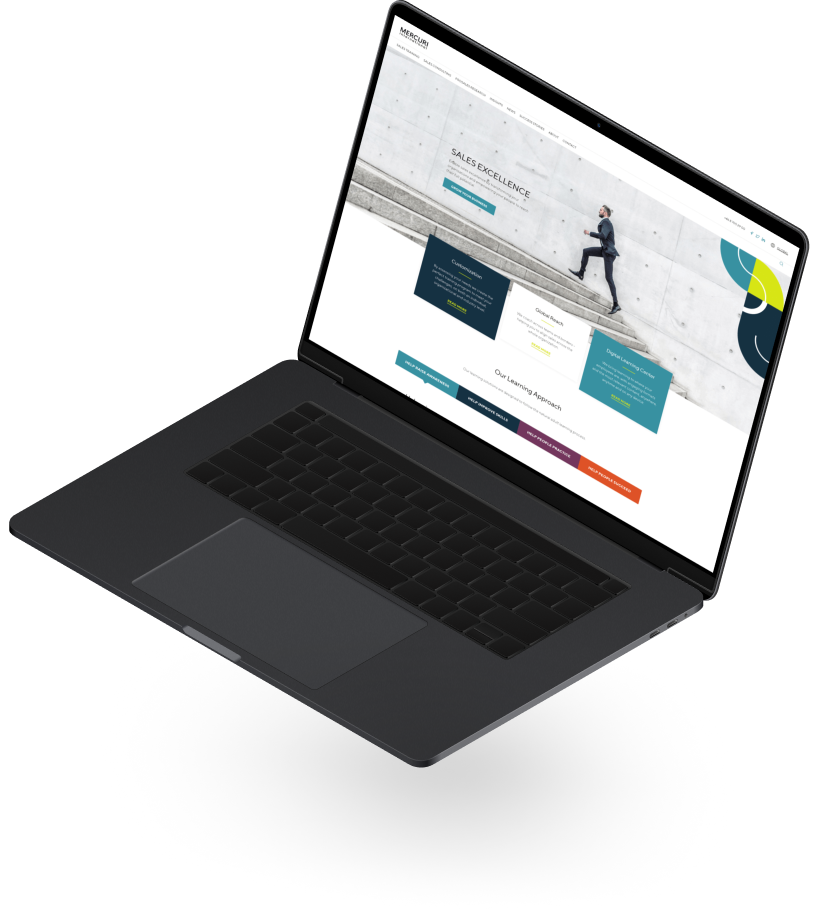 UX gives an excellent visitor experience
The feed of a website can affect the image a visitor gets of the company. Since the goal is for the visitor to easily be able to navigate the website, a logical and well thought out feed is a vital component. Contact forms, information, and articles should all be easy to find and manage, with relevant tags and pathways. By putting time and effort into creating a good user experience, we ensure that the visitor gets a positive experience and image of the company.
Gutenberg is a friend of (this) content page
As Mercuri produces a large number of informational videos and articles about sales and leadership, there is a demand for an effective administration when it comes to managing the content. With a CMS like WordPress, we've applied Gutenberg as WYSIWYG (What You See Is What You Get), in other terms, as a word managing software. Mercuri has a vast number of editors for their articles, around 30-50 editors, that all sit in different offices. Because of this, they have built their articles after their own personal preferences and solutions. By migrating previous articles and translating them into Gutenberg, we have created a consistent theme that will facilitate the editors' administrative work in the future, and improve their overall
A grand project for an ambitious customer
As a global company with customers and offices worldwide, Mercuri has a demand for a thoroughly developed web system. With an iterative approach, we work with Mercuri to deliver new functions, systems for all countries, and the website's continuous growth. The cooperation with Mercuri has just begun and will, in the end, have led to a complete rework of Mercuri's web presence, both internally and externally.