Menigo
Consolidation of brands for streamlined support and reduced development costs for a growing corporation
Menigo, one of the leading supplier of food products to restaurants and stores in Sweden, has revolutionized its operations. With a vision to streamline support and lower development costs, Menigo embarked on a journey of brand consolidation. By centralizing their web solutions and implementing Qala CMS Premium, Menigo achieved remarkable success.
restaurangakademien.se
What we worked on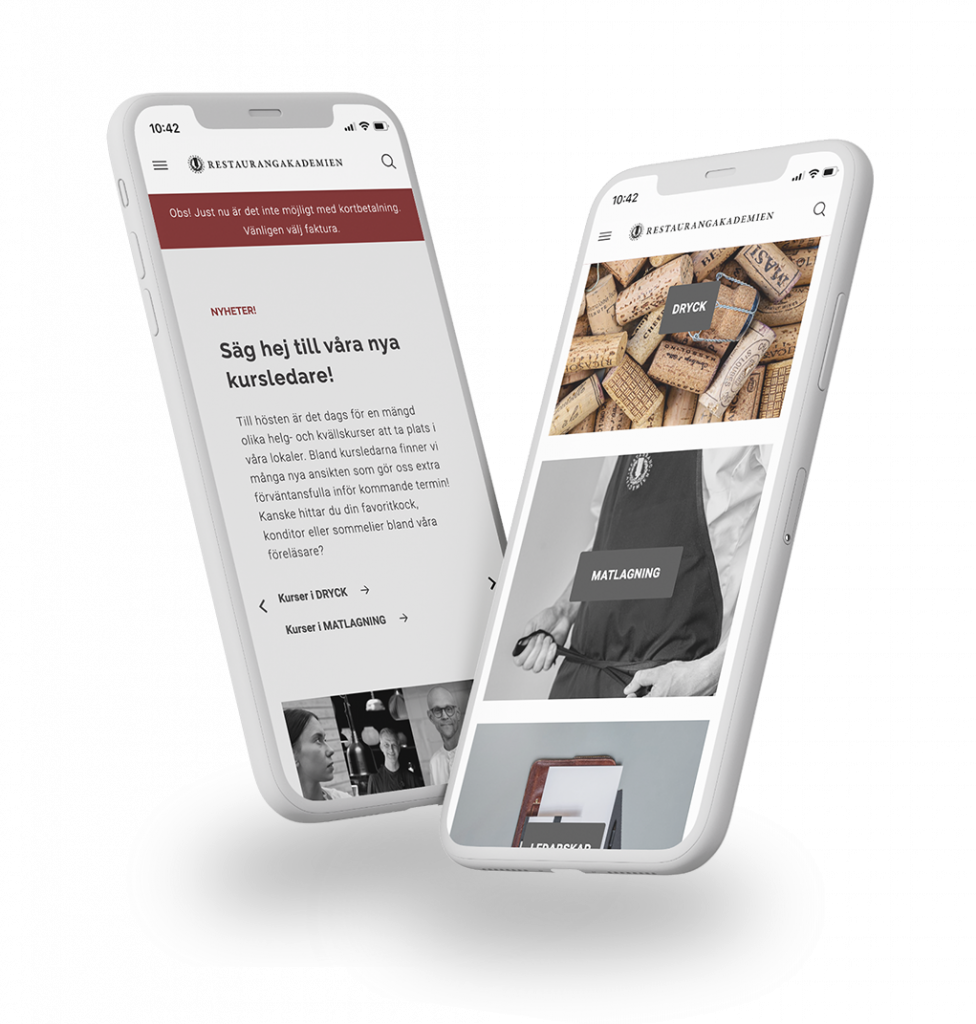 Simplified support and internal management of multiple brands
Have you ever eaten at a restaurant? Then you have probably tasted Menigo's products. Menigo sells food to many of Sweden's restaurants and stores.
Over the years, Menigo has acquired several brands. Each of these brands has independently managed their web initiatives alongside their day-to-day operations and worked with different agencies.
We helped Menigo create a centralized solution that not only reduces costs but also increases efficiency.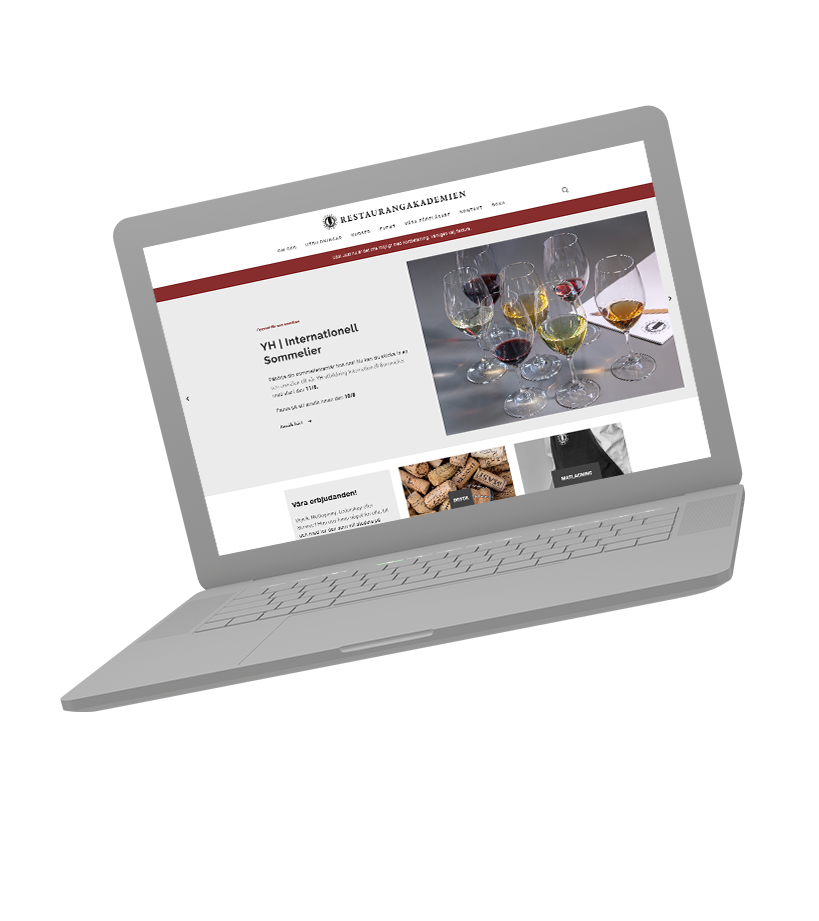 Unique design, same component library – less support
One problem Menigo faced was that different agencies built everything in completely different ways, often using unreliable or poorly constructed components.
With the help of Qala CMS Premium, we created unique visual expressions for each brand while having a common foundation.
With the aid of Qala's extensive component library, each brand could make various changes on their own. However, if someone encountered difficulties, the central organization could assist employees without the need to hire expensive consultants.
Lower support and maintenance costs pay for themselves
By consolidating all solutions into a centralized platform, Menigo can significantly reduce support and maintenance costs while increasing internal efficiency. Additionally, it establishes a high standard for all the products produced by their brands, which still maintain their autonomy.