Master Design
Customer websites for the promotional product company
With the expertise of Angry Creative, Master Design have transformed their solution into a streamlined and scalable platform. Now, they can confidently provide tailored customer websites, precisely calculating costs per customer instance, while accommodating the unique requirements of each client.
https://masterdesign.se
What we worked on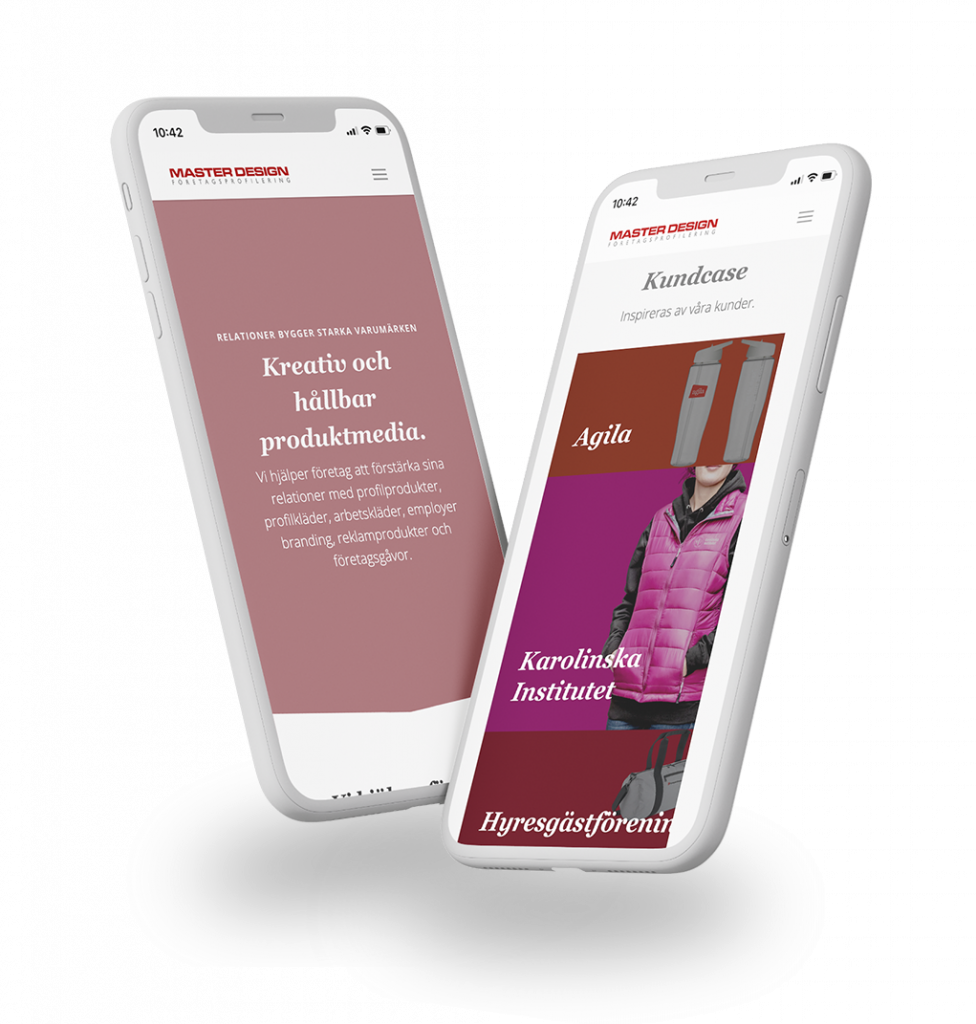 Customer websites for the promotional product specialist
Master Design is one of Sweden's most reputable promotional and advertising specialists, with an impressive portfolio of clients. They began offering their customers custom webshops, which has now become a key component of their business model. We assisted Master Design in transforming their in-house developed solution, which had numerous issues, into a stable and scalable solution.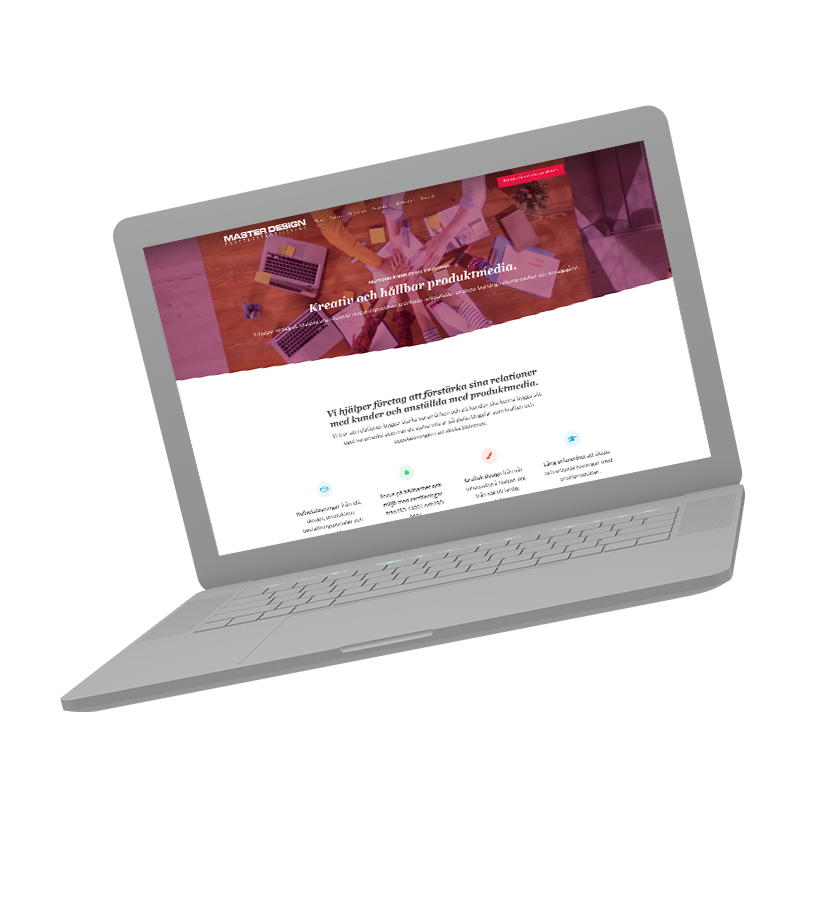 An integral part of the business model for promotional product companies
Master Design was an early adopter in creating webshops for their customers. The initial plan was to use an off-the-shelf product and create a few generic packages. While this concept remained, the reality required customized components for almost every customer website.
They attempted other platforms, but WordPress and WooCommerce were the only viable options that actually worked in reality and provided the freedom and flexibility they needed.
A fixed cost per customer instance
With the expertise of Angry Creative, we have transformed a solution that was unruly into a manageable one. This enables Master Design to accurately calculate the cost for each customer instance while also being responsive to their clients' demands.