Martlets
Increasing donations for local charity, Martlets
Martlets is a local charity, providing essential services to people affected by terminal illness in Brighton and Hove, and surrounding areas. Their expert team provides the very best care and support, helping patients live life to the full during the precious time they have. More than 25,000 local people have been supported and cared for by Martlets since 1997. The use of technology has changed enormously over the last five years. As a public-facing organisation, it's important for Martlets to adjust to this accordingly, meeting evolving user behaviours and needs.
www.martlets.org.uk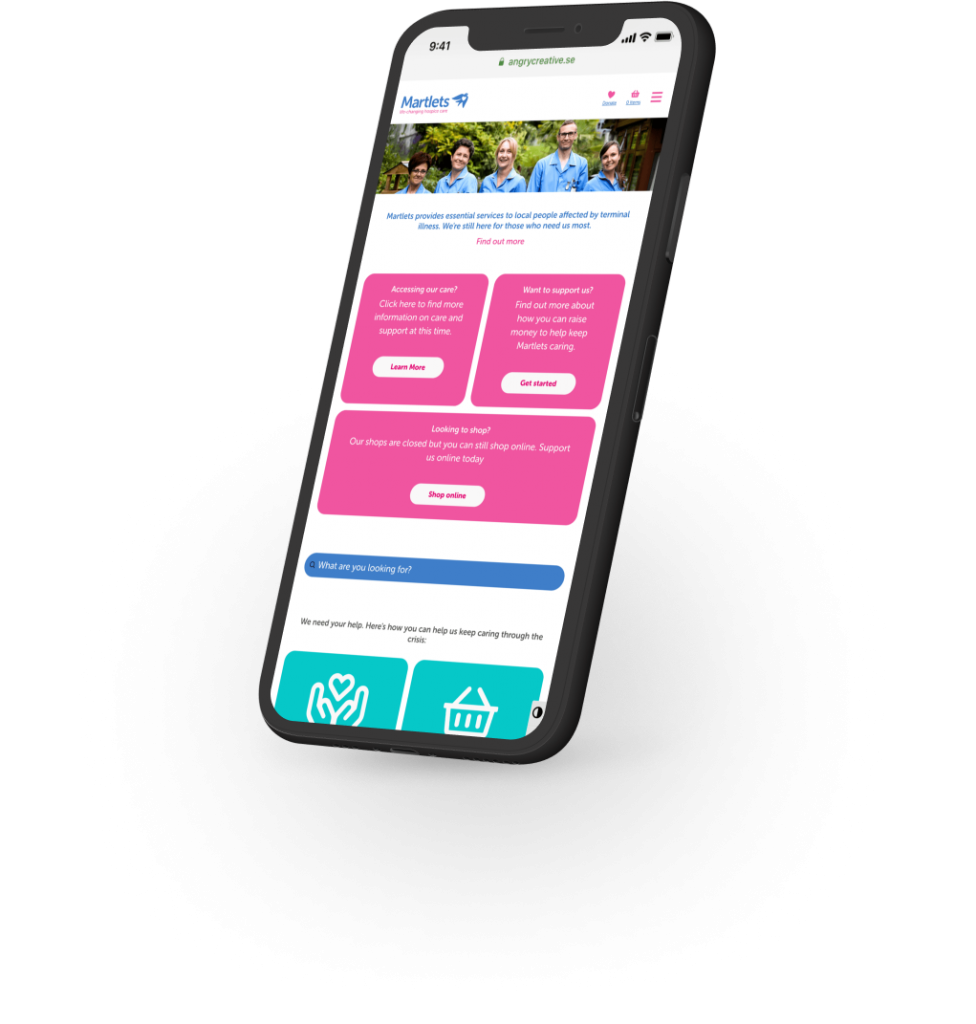 The Challenge
Prior to the launch of the new website, the Martlets team were using a bespoke CMS. Over time, the team found that they had begun to outgrow the functionality it offered, and the ease of use it provided in regards to content creation and editing tools.
The team's intention was to simplify processes for charity donation and event registration, grow their e-commerce capability, and create a more effective online referral destination for professionals. Overall, they wanted their digital presence to be more patient- and supporter-focused. One of the key goals was to prioritise donations and fundraising towards the charity. WordPress was the ideal solution for helping to meet these objectives.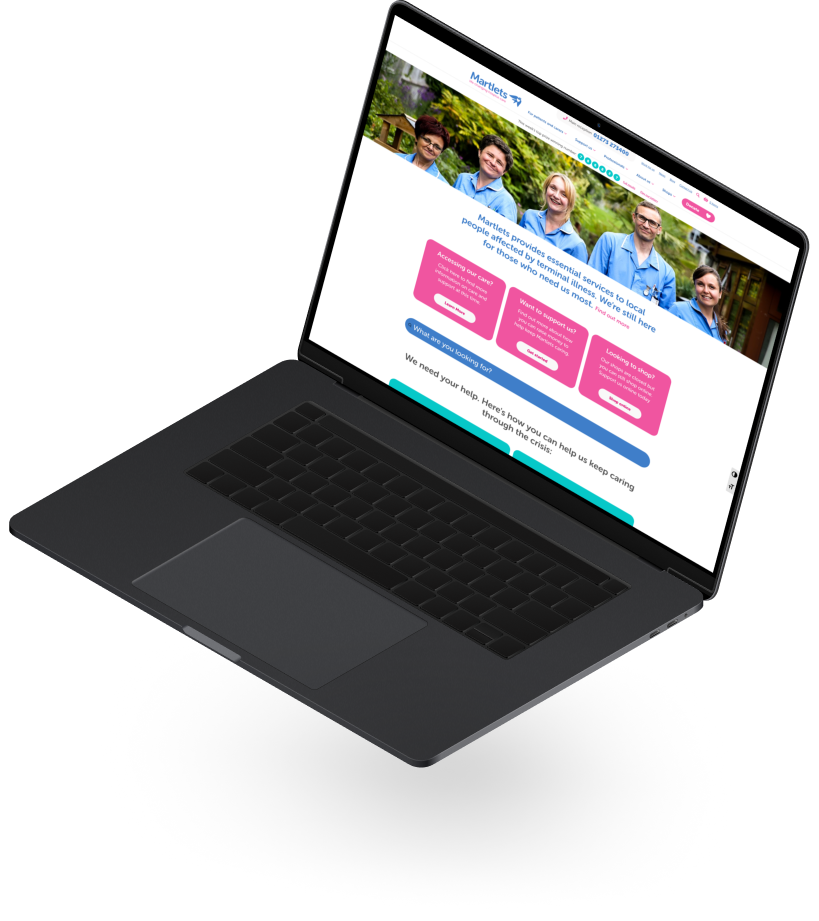 Design and process with the end-user in mind
Our teams were a perfect match! Regular and clear communication between the two teams throughout the project meant that we were able to work efficiently. This enabled us to build a good relationship between our organisations. In return, they felt that they could fully trust us and were very forthcoming with what they needed us to do in working within the means of the budget and deadline.
WordPress gave the Martlets team control over their website and will ultimately reduce the cost of ownership over time, as opting for an open-source solution means there will be no more ongoing software licensing fees. WordPress also now allows the team to make changes to the site quickly and conveniently, without restrictions or blockers.
Benefits
In order to continue to provide the highest quality of care and service to our local community, Martlets relies on donations from generous members of the public. Their new website has made it easier for visitors to do just that, with an improved UX and customer journey resulting in a 150% increase in the number of visitors to the Donate page and a 52% increase in the number of donations.