Lin Living
Fast growing ecommerce for sustainable clothing
Lin Living is a company with roots on the Swedish island of Gotland that creates products from 100% linen. The whole idea for the company arose in 2013 when the founder, Hanna Jörnhammar, started a UF company in high school (a kind of school project company). During that year, Hanna discovered both entrepreneurship and the material linen, which is an absolutely fantastic natural material that has been used since ancient times.
linliving.se
What we worked on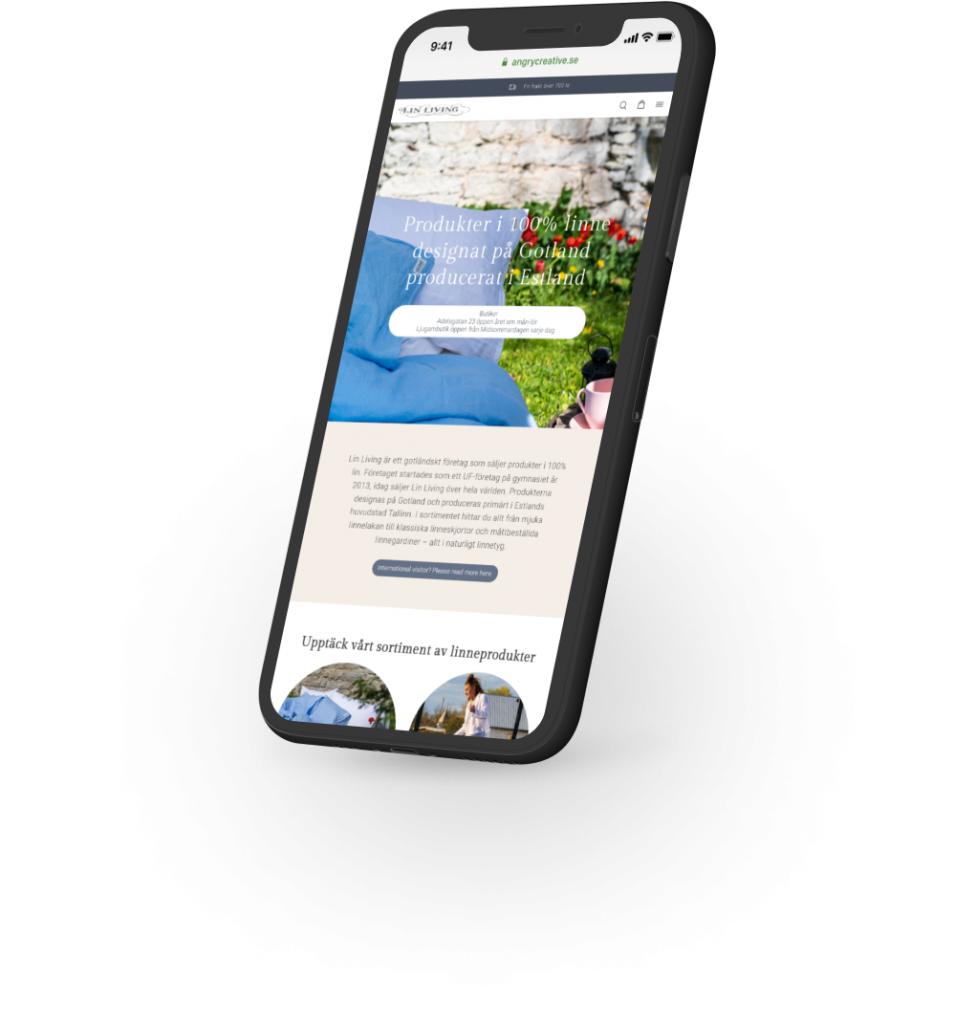 Taking the next step with Qala
Lin Living came to us with an old, outdated website that they did not think represented their brand the way they wanted. With a difficult-to-navigate website that was also in the way of the customer journey and conversion goals, it was time to take the next step with Qala and Angry Creative.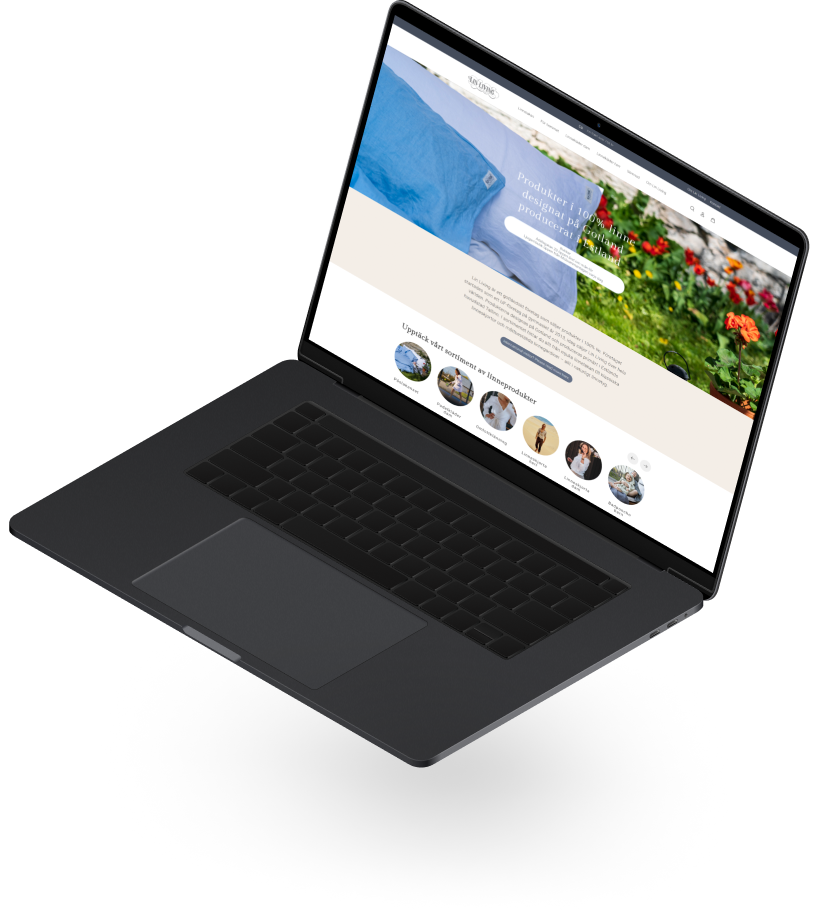 Inspiring customer journey
We rebuilt the entire site from the ground up to create a more inspiring website with a focus on the customer journey and easier navigation for better conversion.
With our boilerplate Qala, we all had the tools to make Lin Living's vision a reality in an effective way.
A modern website to meet the vision and the future
With a new modern site that better represents the brand, Lin Living looks forward to more satisfied customers who feel more inspired and who are offered a pleasant experience throughout the purchase.
With Qala, Lin Living is given the tools to grow its website and brand in the future as well.