Lavendla
Competence support for e-commerce for a service-oriented funeral home
Lavendla is a funeral home that focuses on relieving the burden placed on relatives in the case of a death, through effectiveness and high customer service. Lavendla had grown as much as was possible with their previous web solution. To continue growing, they needed an open e-commerce platform that was efficient and tailored to their needs. Choosing WooCommerce made Lavendla improve double the amount that they would've compared to another system, and could, therefore, continue to grow as a company.
lavendla.se
What we worked on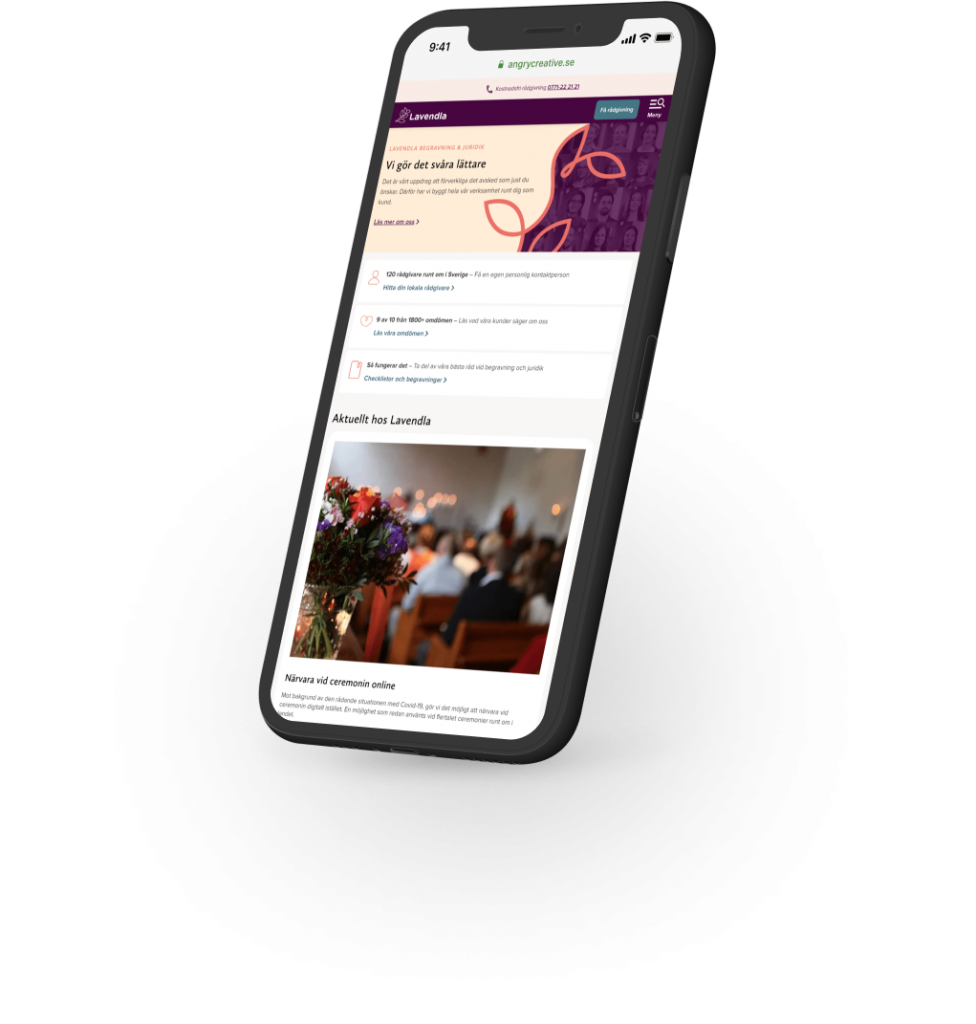 Open-source creates freedom
Lavendla previously employed a restricted content management system that limited their possibilities and freedom. By turning to an open-source solution like WordPress and WooCommerce, Lavendla gained greater independence when it came to choosing providers and adapting the content, as well as getting more bang for the buck in general. A company like Lavendla that has big plans and ideas for its digital marketing, a solution, and a provider that could realize these plans was an absolute necessity.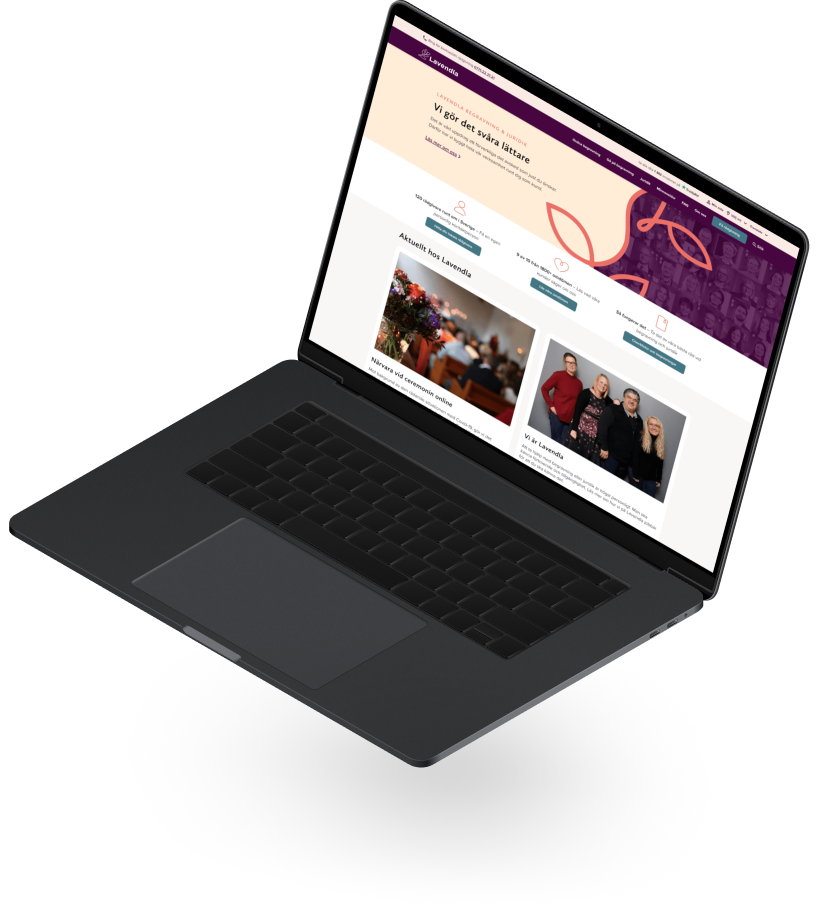 AMP improves Lavendlas search engine rankings
AMP is an open-source plugin that allows landing pages to load instantly in mobile web browsers. Using this particular format on their landing pages, Lavendla managed to rank higher on search engine results within their relevant keywords. Besides making the landing page load faster, AMP also increases Lavendla's exposure and thus the chances of gaining new visitors and customers.
Conversion oriented project
In our work with Lavendla, the agile aspect of the project is highly governing. As a company, Lavendla work process involves a lot of testing, where designs and information hierarchies often change. The purpose is to then, based on the conversion rate outcome, decide the next step. This leads to frequent changes in the website's design and structure. With a company like Lavendla, where website traffic has increased by 1400% in two years, there is a demand for new strategies and new ways to handle visitors and customers. That's why they need a web partner that can both carry out the tasks that are requested while simultaneously can be on standby, following their growth and seeing to its needs.
Building a tailored ERP for Lavendla to relieve the employees
We built an ERP to help Lavendla manage their orders generated by their e-commerce. The ERP automates and simplifies the tasks necessary with every order, and produces a checklist that, i.e., makes it possible to check and mail directly to the supplier of each product. This eliminates the need for employees to visit different websites for each webshop. Instead, they get everything summarised in a simple system that shows precisely the information they need to handle the order.