Juniper Education
Discover the Juniper difference
Juniper Education's aim is to increase the effectiveness of schools and multi academy trusts, improve outcomes for learners and to give teachers back more child-time. The organisation provides primary and secondary schools with MIS, progress tracking, curriculum planning and analytics software to help them deliver more effective education. Juniper Education also offers software and services to support schools and trusts with their financial management, teacher training, HR, payroll and compliance processes.  Juniper Education support schools with community engagement through provision of school websites and communications tools.
junipereducation.org
What we worked on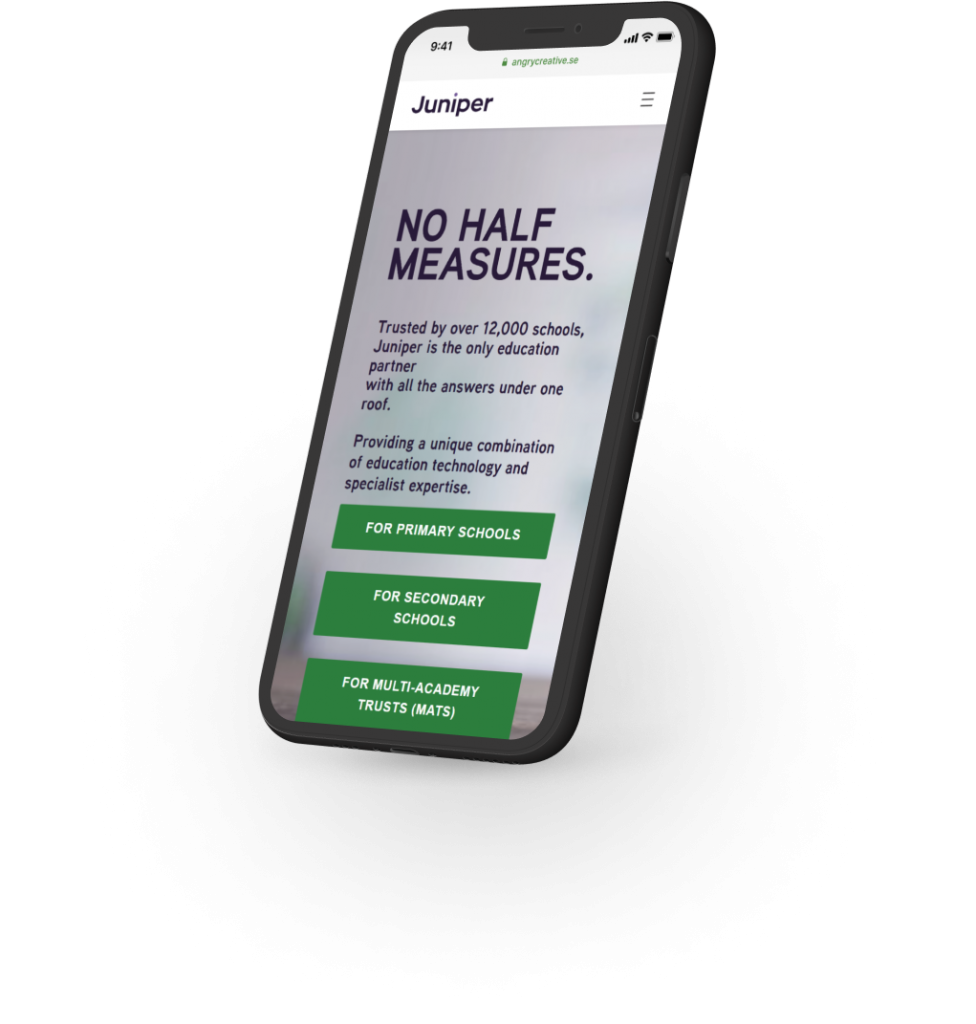 Growing faster with WordPress
Juniper is a fast-growing business. Their old website served two purposes – as marketing and as a customer portal. The decision had been made to split out the customer portal into a separate experience. This meant there was a need and an opportunity to simplify and modernise the marketing website in line with the contemporary needs of the business.
They knew they wanted to use WordPress and had come a significant way in designing the new site. They were looking for a partner to build out the site in a professional and expert manner and reached out to Angry Creative.
Zooming out a little, Juniper had been (and still is) growing fast through acquisition of businesses in the education space. As such their proposition and messaging needed to evolve. Moreover, with further growth and evolution expected, they needed a website that could flex and evolve with them over the foreseeable future.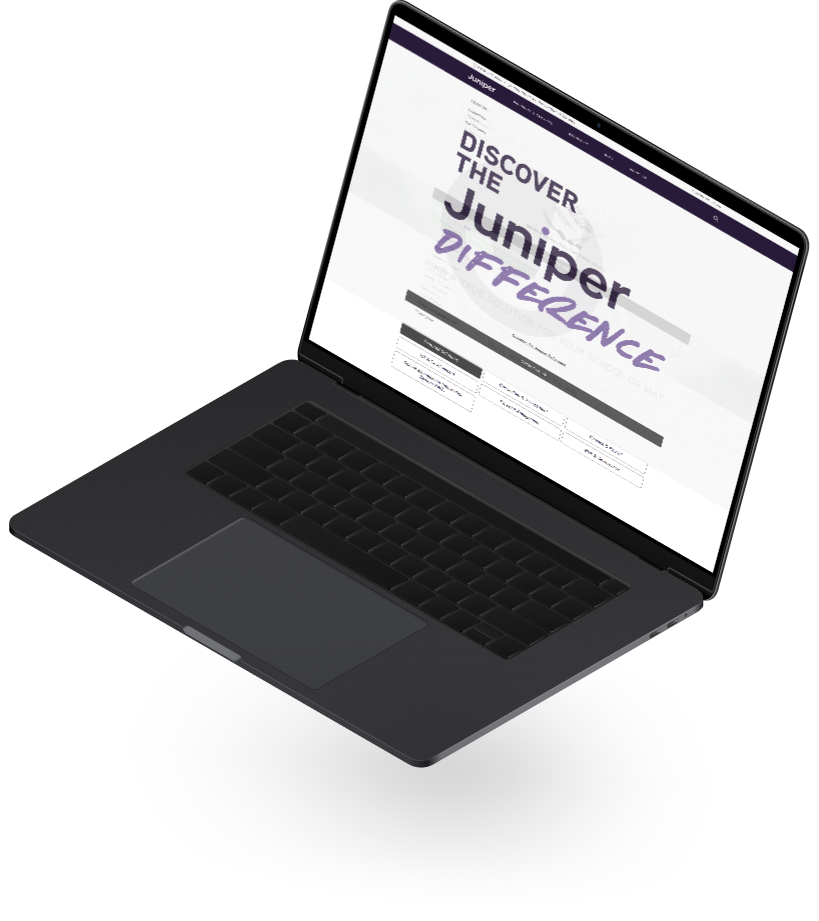 Design to accompany Gutenberg
Juniper was in need of a well-developed user experience and user journey to effectively engage prospects. To achieve this requires excellent collaboration between client, designer and developer working together to solve a dynamic puzzle of user experience, creativity and underlying design system.
The design work that Juniper had done to date was great, but was not complete and was not optimised for use with Gutenberg's design principles of blocks. We needed to take Juniper's initial designs and evolve them.
We worked closely together to map existing design features to Gutenberg blocks and to create new custom blocks for needed features and a complete user experience.
Educated lead generation
The other seriously awesome part of the new Juniper website is a prospect questionnaire for leaders in Multi-academy trusts (MATs). This is a CMS-configurable set of quiz questions that visitors to the website can complete. Once submitted, two things happen. Firstly, the prospect receives a beautiful PDF report that helps them understand and internally communicate where their organisation is on their digital maturity journey. Secondly, the Juniper sales team receives a lead that is consistently structured and clearly communicates the needs for the prospect.
Technically, this involved hooking up the WordPress-based forms solution to an external PDF generation API. We loved this concept: as online sales become less about 'hard sell' and more about 'here's how we can help' this feels like a really nice way of providing win-win value all around with the business outcome for Juniper of more, better-qualified leads and 'warmer' prospects whose needs are better understood by the sales team before a conversation has happened.
Easier management
Another way in which we configured WordPress for this project was to identify the content structure and types that would make sense both on the front end and within the CMS for easy and logical management for the Juniper team. This involved creating several custom post types. Whilst this is a reasonably easy thing to do in WordPress, it can also be incredibly helpful for client teams managing the site going forwards.
A data migration helped reduce the manual workload for the Juniper internal project team. Migrations always tend to be a bespoke process that needs iteration and careful collaboration with the client.
We are delighted with the new website. The transformation to a modern, clean look and feel, with a clear and simplified structure, has enabled us to showcase everything that Juniper offers.