Gravity Horizon
Adventurous e-commerce for space simulation
Gravity Horizon is a Linköping based company that sells trips to the stars - without the customer needing to leave earth. In their training facility, Gravity Horizon offers the general public an experience that otherwise only a handful of people would experience, space training. The complex product needed an e-commerce platform that, in a clear and explanatory manner, guided the customer towards the trip through conversion. The result became an extraterrestrial experience that reflects the product while simultaneously building a bridge between the target audience and the offer.
gravityhorizon.com
What we worked on
Ongoing operation & maintenance
Iterative development process
Through an iterative development process, the project was progressed through different stages and milestones, the first being to deliver an MVP (Minimum Viable Product), which in Gravity Horizon's case meant an exciting website with a booking function. The MVP is the core concept of the product that will be launched, in other words, a version of a new solution that will see to the customers' needs from day one, even though it's not entirely developed yet. Doing so will allow Gravity Horizon to quickly get on the market and discover new needs and details for the service's future development, while also letting them stand on a solid foundation from day one.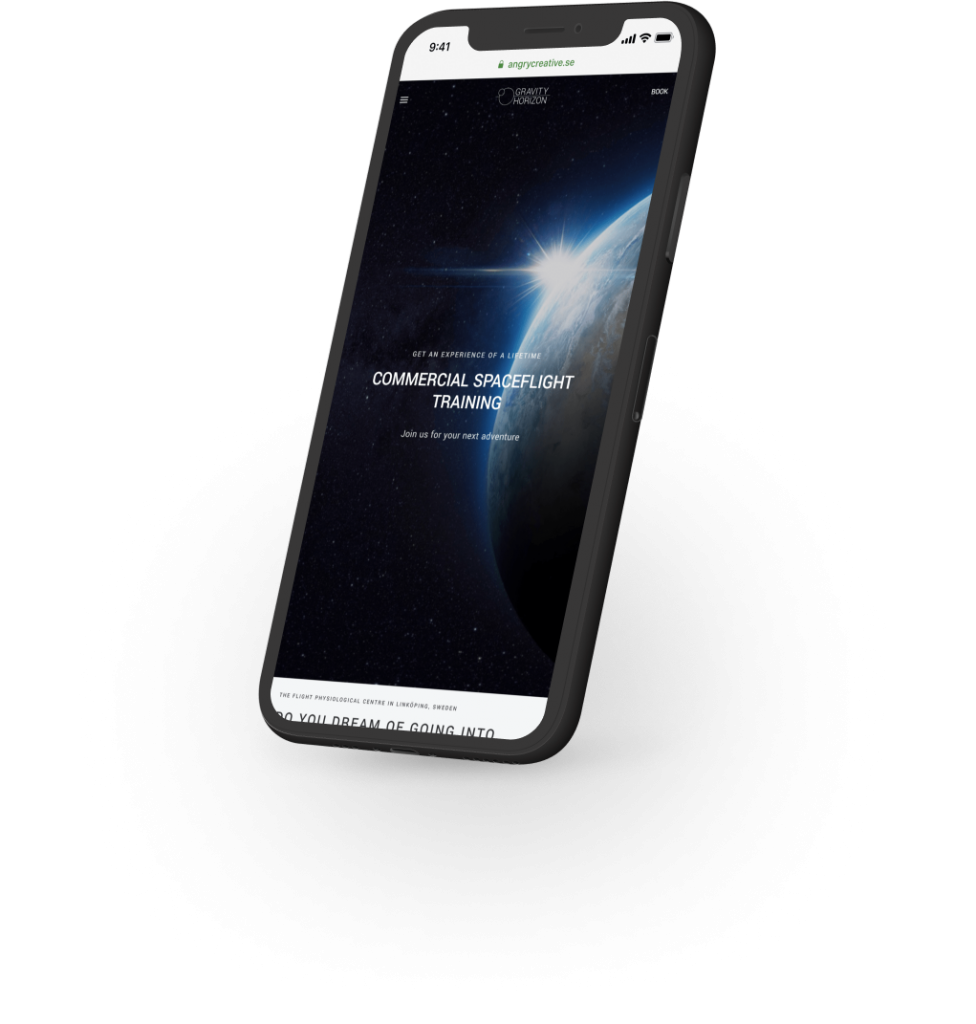 Business developing consultation
When aiming to deliver the best possible solutions, there is a need for an open dialogue throughout the whole development process, where both parts understand each other, goals, and visions included. The project was kickstarted with a workshop where we, together with Gravity Horizon, concluded how we could help them create additional value for their product. The result became much more than just a website. Through business developing consultation, we helped them develop a proposal for how Gravity Horizon could further develop its service with a full business solution.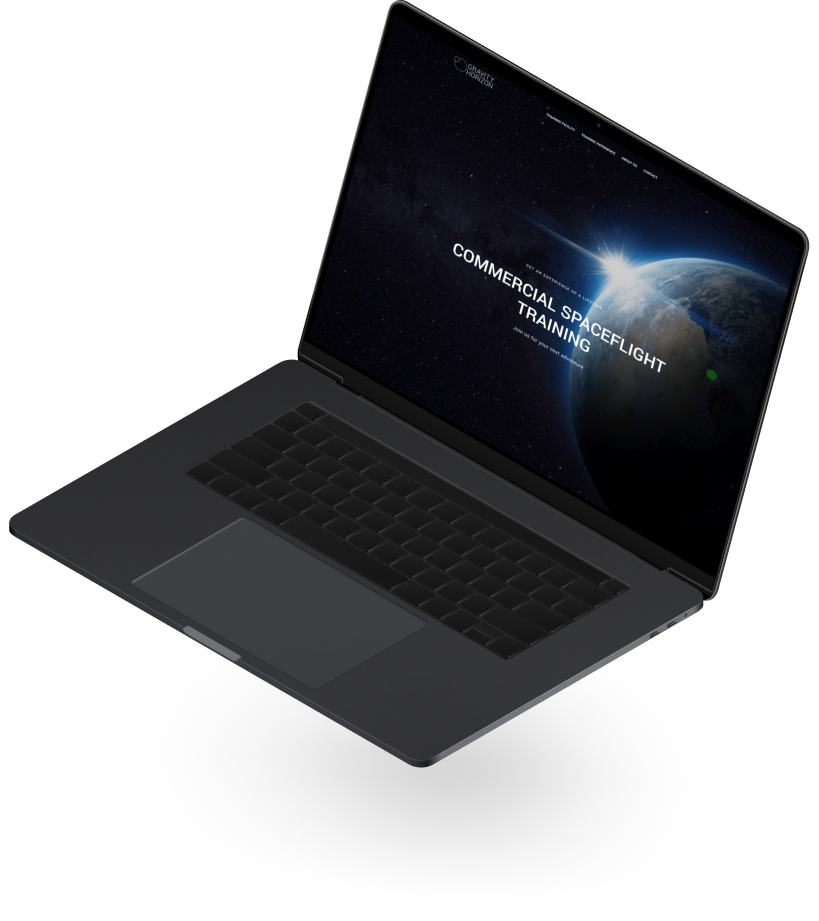 From the ground to space
Our highest priority during the project was to make Gravity Horizon comfortable with their choice of partnership, before, during, and after delivery. We were there from the start, helping with idea generation and conceptual sketches. We were there at the delivery, educating the personnel on how to use and maintain the platform. We are still there, helping Gravity Horizon with continuous maintenance, support, and expansion at the same pace as the company. We helped Gravity Horizon build the foundation of a platform that could take their customers to space.