Granit & Marmor
Simplified sales process for a stone expert.
Check out how we aided Granit & Marmor in simplifying their purchase process, propelling them towards a more digital, efficient, and customer-centric delivery model.
https://granitochmarmor.se/
What we worked on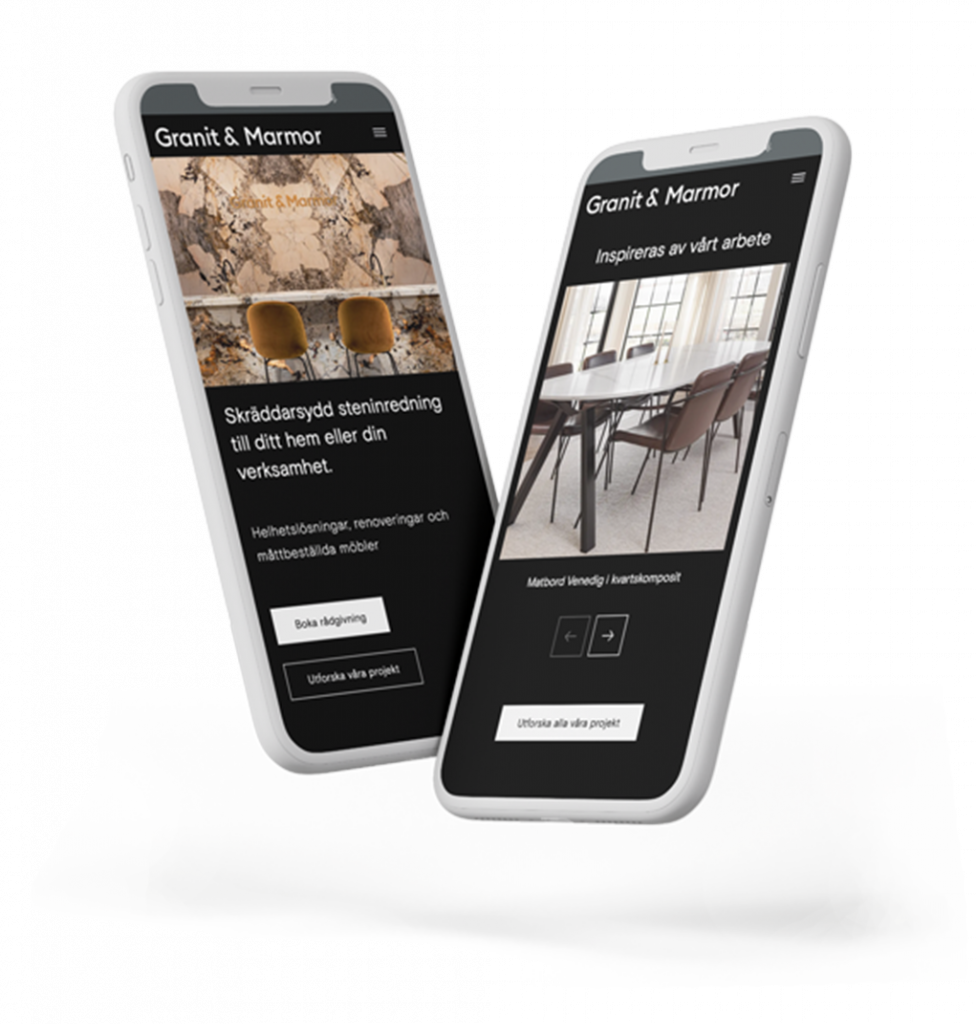 A scalable solution to generate leads
Granit & Marmor had an existing website with a lot of information – but the message was lost. One problem was that they had a multitude of products and numerous projects – but it was nearly impossible for a visitor to understand what even constituted a project, or when a certain product had been used in the project and vice versa.
We solved this to make the customer journey easier, thereby increasing the volume of inquiries through the website.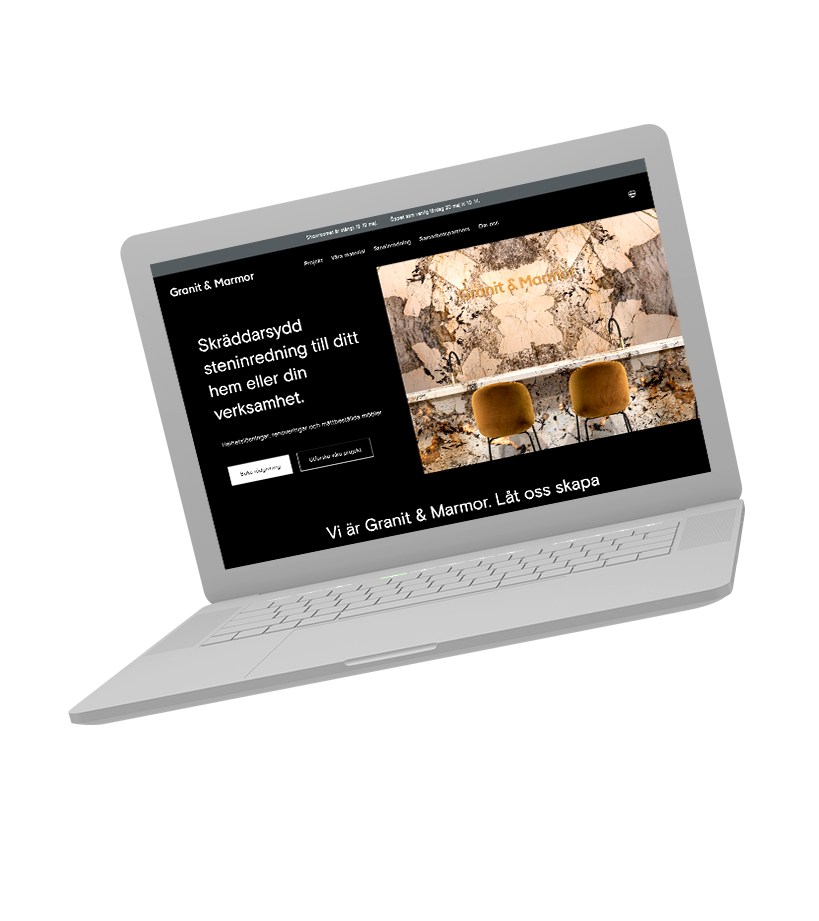 Made possible with Qala blocks
There are two possibilities for a company like Granit & Marmor to sell. Either they sell through a broad network of craftsmen. The alternative is that they sell directly to the customer themselves.
To best reach the end customer, you need to sell not just a tile or a sink and then have a craftsman deliver it – it's the whole package and a fantastic final result that the end customer wants to buy.
Granit & Marmor know their products extremely well and also do the installation themselves, so the most important part of the assignment was to clearly show the connection between the project and the product. This was made possible by the Qala blocks and a custom categorization system.