Equestrian Stockholm
Future proof e-commerce for a growing fashion business
Equestrian Stockholm is a fast-growing fashion business that manufactures and sells equestrian equipment with a focus on design and functionality. The company has a large following on social media and works with selected influencers to market the lifestyle connected to the brand, something that needs to be integrated into the website. The previous website was unstable and could not manage the continually growing stream, which often resulted in expensive downtime. We received the task of building a new website from the ground up. A website that would be capable of growing at the same pace as Equestrian Stockholm, the proof of our success in this endeavor, came on Black Friday.
equestrianstockholm.se
What we worked on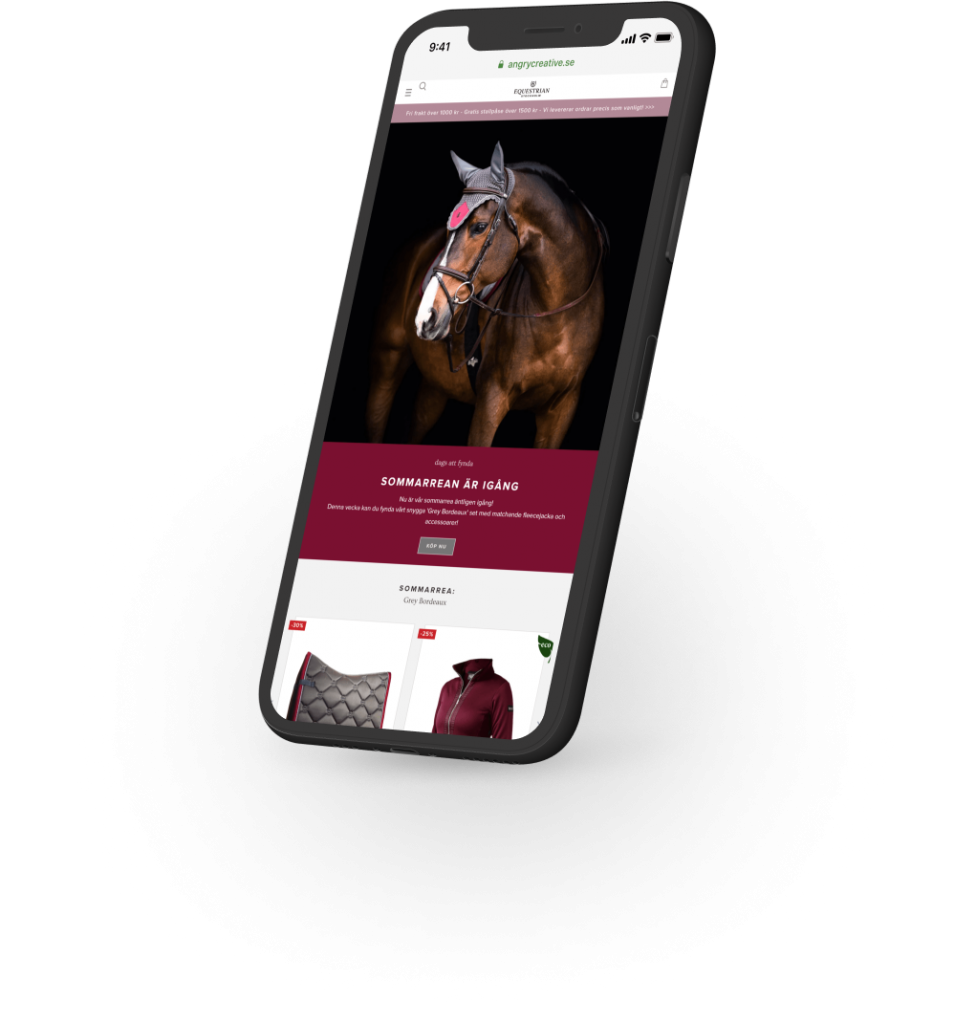 E-commerce with high capacity
Equestrian Stockholm's old website was unstable and often went down when traffic got high, which could cost the company a lot during the more significant holiday events. We got the task of quickly delivering e-commerce that could handle the high traffic Equestrian Stockholm expected during the upcoming Black Friday event. Proof of our expertise came when their Black Friday sales numbers came in.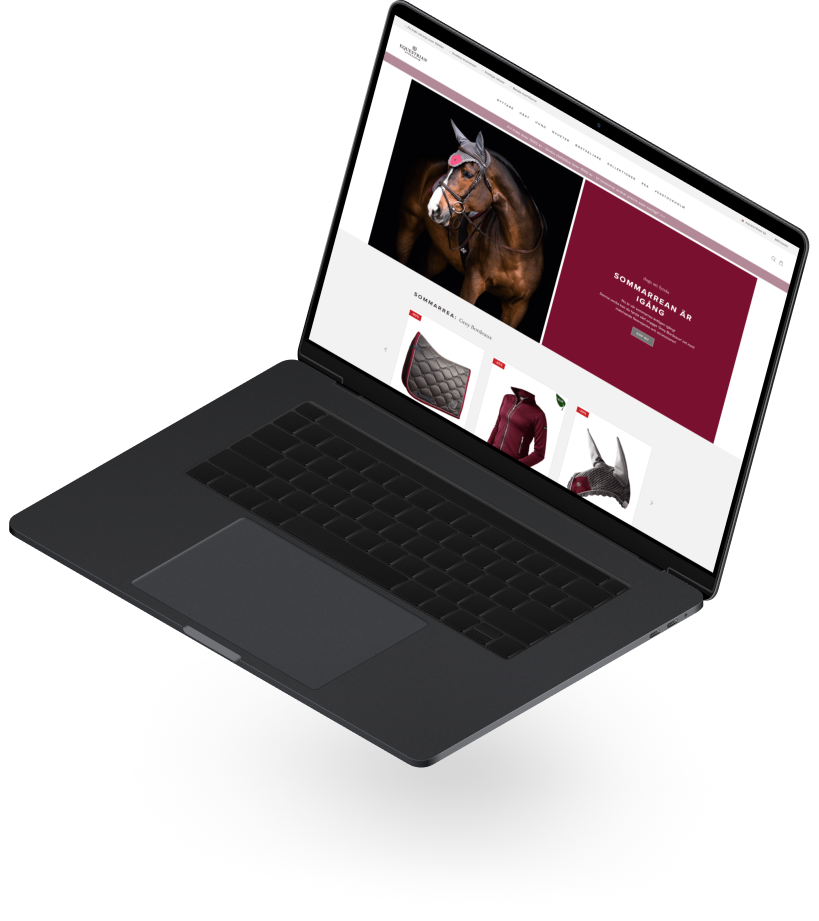 A flagship webshop
As Equestrian Stockholm does not have any physical storefronts, they needed e-commerce that could give their customers the experience they deserved. The young and mindful target audience demanded an inspiring design that strengthened the brand and would work as an extension of the social channels. The retailers were an essential distribution channel for Equestrian Stockholm and needed a quick and easy way to log in to show and manage their orders. With the customers' needs in mind throughout the project, we tailored design for Equestrian Stockholm's target audiences.
Modular and easily maintained
A growing company needs a vivid and dynamic website that can be developed and adapted to the needs that arise. By building a website with modules and educating Equestrian Stockholm on how they can create pages, they will be able to keep their e-commerce as up to date as their company for many years to come.