Eminova Partner Select
Digitization of business processes for corporate finance companies
We helped Eminova Partners create a very smooth solution that digitizes Eminova Partners' processes and provides the end customer with a simplified way to participate in the opportunities Eminova Partners can present to their clients.
https://eminovapartners.se/
What we worked on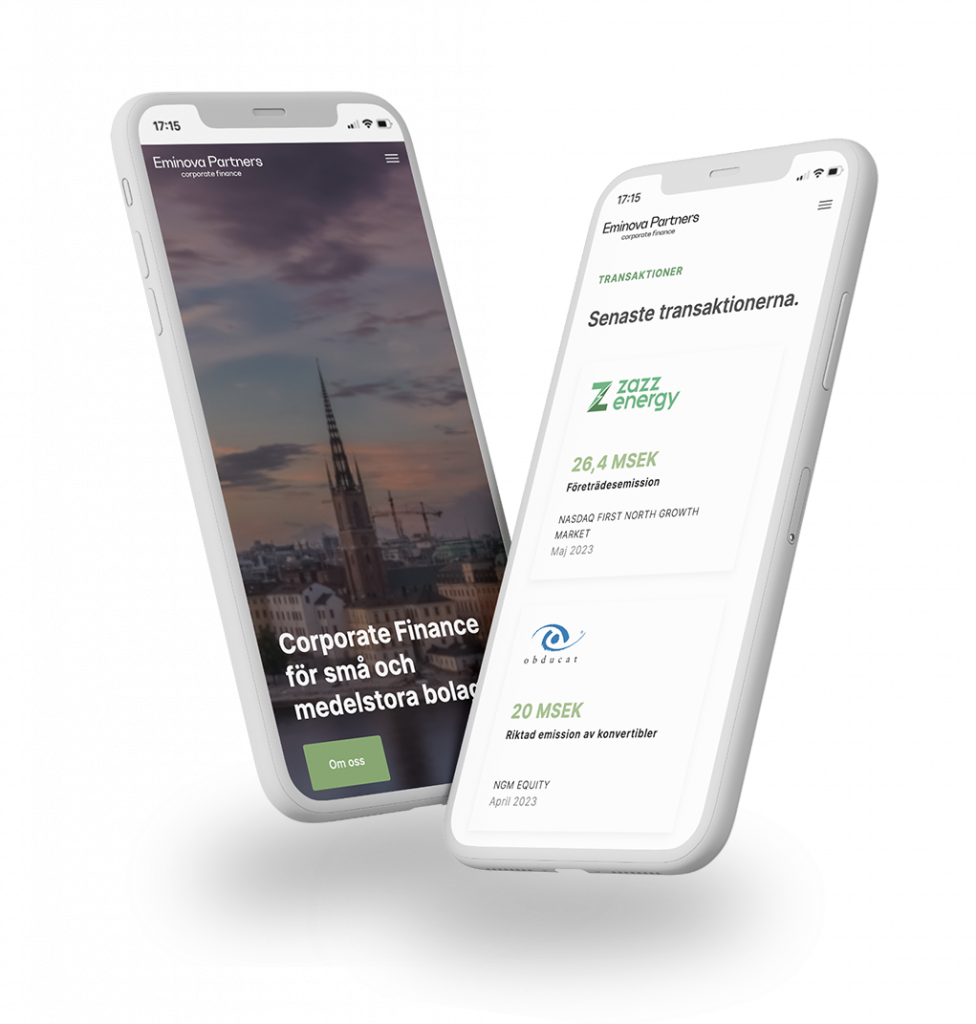 A tailor-made business platform with Qala
After the first successful assignment, we jointly designed a platform for Eminova Partners' clients in which they could log in and get the opportunity to take part in new exciting opportunities.
We designed the entire user journey for Eminova Partners, starting with the secure BankID login, to integration with OneFlow. Since Eminova, through its broad network, secures very interesting opportunities for its investment clients, the solution needed to be extremely secure as many of these opportunities are for listed companies.
Resultatet blev en mycket smidig lösning som digitaliserar Eminova Partners processer och ger slutkunden ett förenklat sätt att ta del av de möjligheter Eminova Partners kan presentera sina kunder.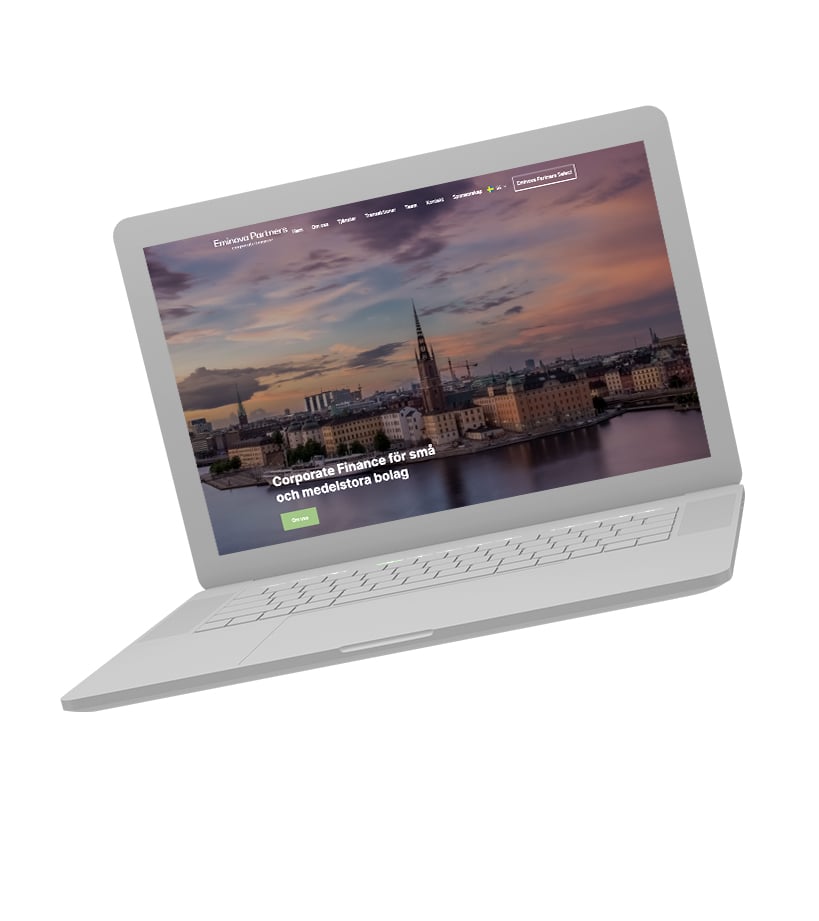 A marketing platform
Eminova Partners needed a way to market themselves, which was our first project together. In this project, we created the ability to broaden the search image and increase traffic by explaining their services in simpler terms through various landing pages.
These keywords significantly reinforced the hit rate for Eminova Partners' marketing.
A flexible platform to grow with
With this Qala solution, the client received a really attractive site where, in addition to strengthening their marketing, we could also create a custom platform with which they digitalized large parts of their business, thereby opening up large time savings and the ability to reach many more of their customers with less work.