Biabed
A Swedish Classic since 1969.
The idea behind Biabed started with a dog owner's love and concern for his pet. It all began when Bia, a Doberman, lacked her very own sleeping area that was ergonomic and comfortable. Bengt, Bia's owner who at this time worked in the furniture industry, got an idea and took matters into his own hands. He created a dog bed that would become a Swedish-made classic. Since then, production has continued at a high pace and the company it is today emerged. 53 years later from its conception, Biabeds products are manufactured locally in their factory in Valdemarsvik and they still sell the same model that started everything as well as many more models in the family-owned company.
www.biabed.com
What we worked on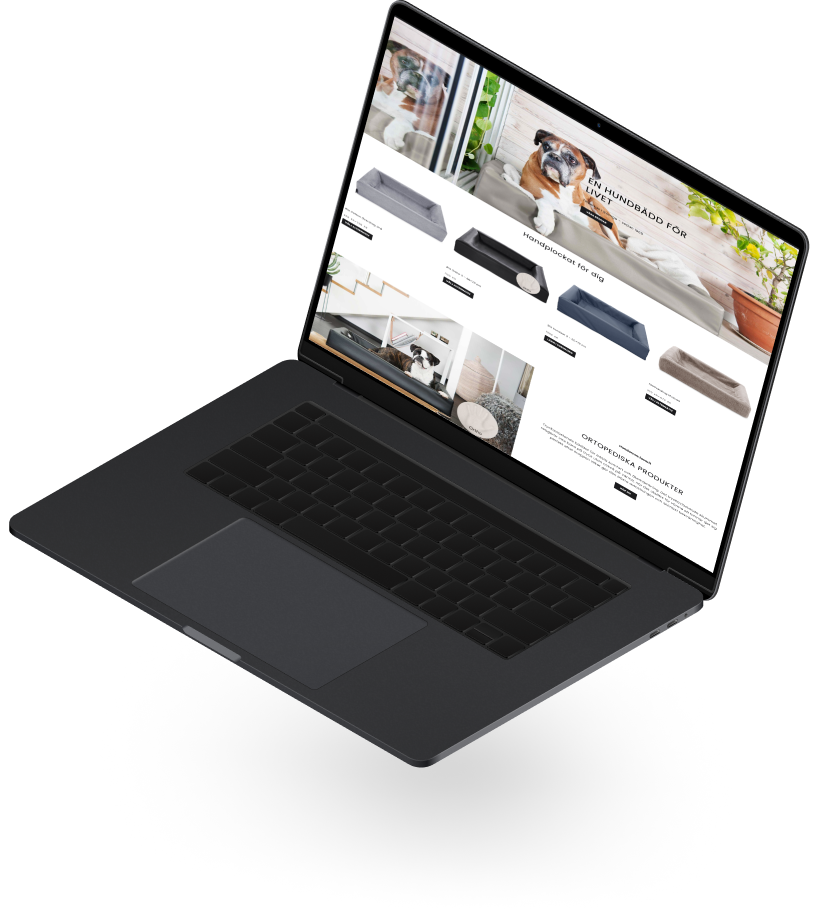 A well thought through customer journey to increase conversions
Biabed came to us with the aim of getting help to deliver their vision, to offer premium products where the dog is the main focus with a safe and ergonomic sleeping area.
In order to deliver their vision and reach their goals, we helped them improve their e-commerce platform to increase conversion and at the same time present a beautiful website to their customers and resellers.
At the beginning of our collaboration, Biabed had a low conversion rate despite a steady amount of traffic on the website. Their website was slow and had a complicated customer journey with too many clicks before you could reach your goal of purchase. By simplifying and implementing a well-worked purchase journey, we were able to simplify and shorten the process resulting in easier conversion.
Qala Multimarket with key features to internationalize the brand
Qala Multimarket is an addition to the specific functions of WordPress internationalization that suited Biabed perfectly as they have now expanded their business to Norway.
Qala Multimarket has, among other things, functions such as a language / country changer, which is an important function for the user experience in an internationally based e-commerce. This makes it easy for users and customers to switch between languages ​​that suit them best.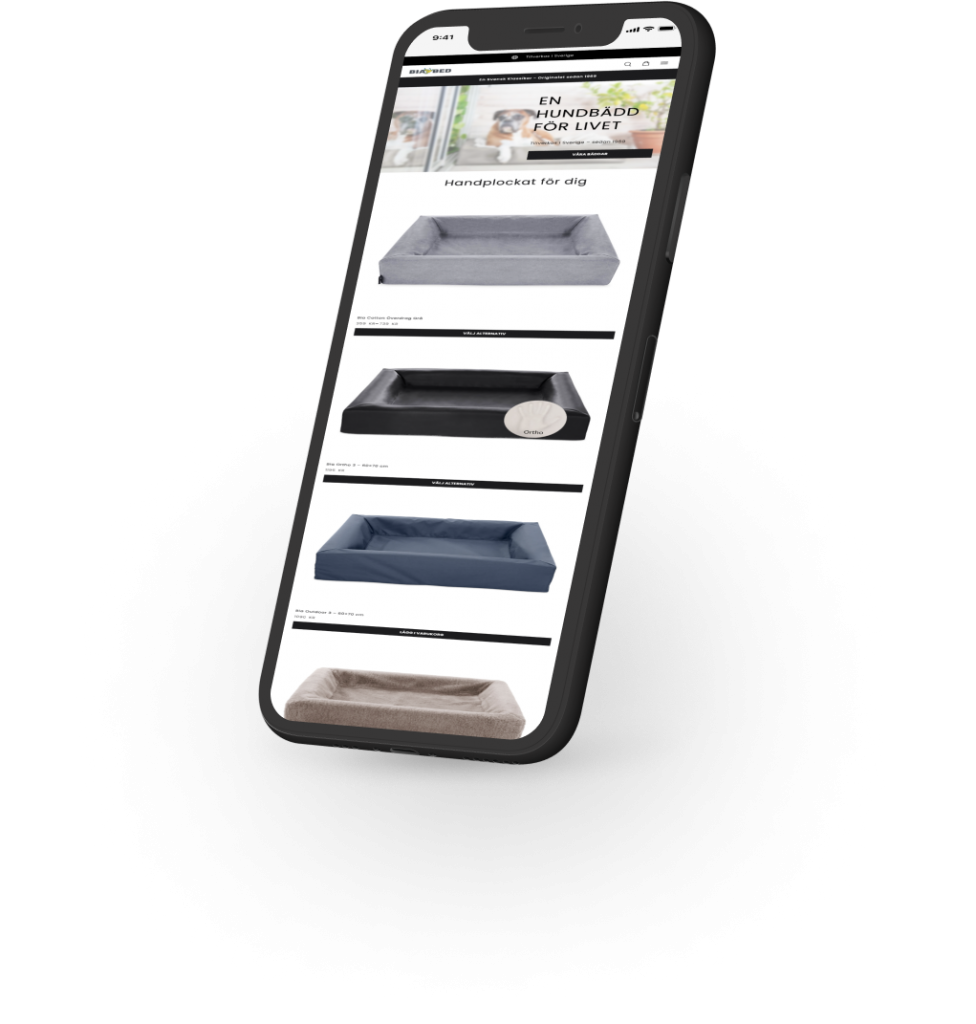 A special solution that streamlines the customer experience
A unique solution we developed was the size guide that helps dog owners quickly and easily find the right bed for their dog depending on what breed they have. Each product page has a size guide where you can find your dog breed and which size to choose!