Ashdown Group
Gaining control of content with WordPress
Specialising in IT, Marketing, HR and Accountancy, the Ashdown Group consistently delivers for their thousands of customers. Their core values of service, transparency and quality advice run through everything they do, and have enabled them to be an authoritative voice in the sector since 1999. In the ever-changing world of recruitment, being able to adapt to the market and stay ahead of trends has meant Ashdown Group are in a great position to capitalise on an improved digital presence, with the new website at the core.
www.ashdowngroup.com
Out with the old, in with the new
The team at Ashdown Group were being held back by their old content management system. Templates weren't flexible, site speed and performance meant users were waiting around to see the content, and landing pages weren't converting as well as the team knew they could.
Ashdown Group needed a new UX and design to improve user journeys and increase conversions. Additionally they were in need of a flexible CMS allowing the team to control content within pre-crafted design patterns. We provided the right solution, all while making sure that the seamless integration with a third party jobs platform worked flawlessly.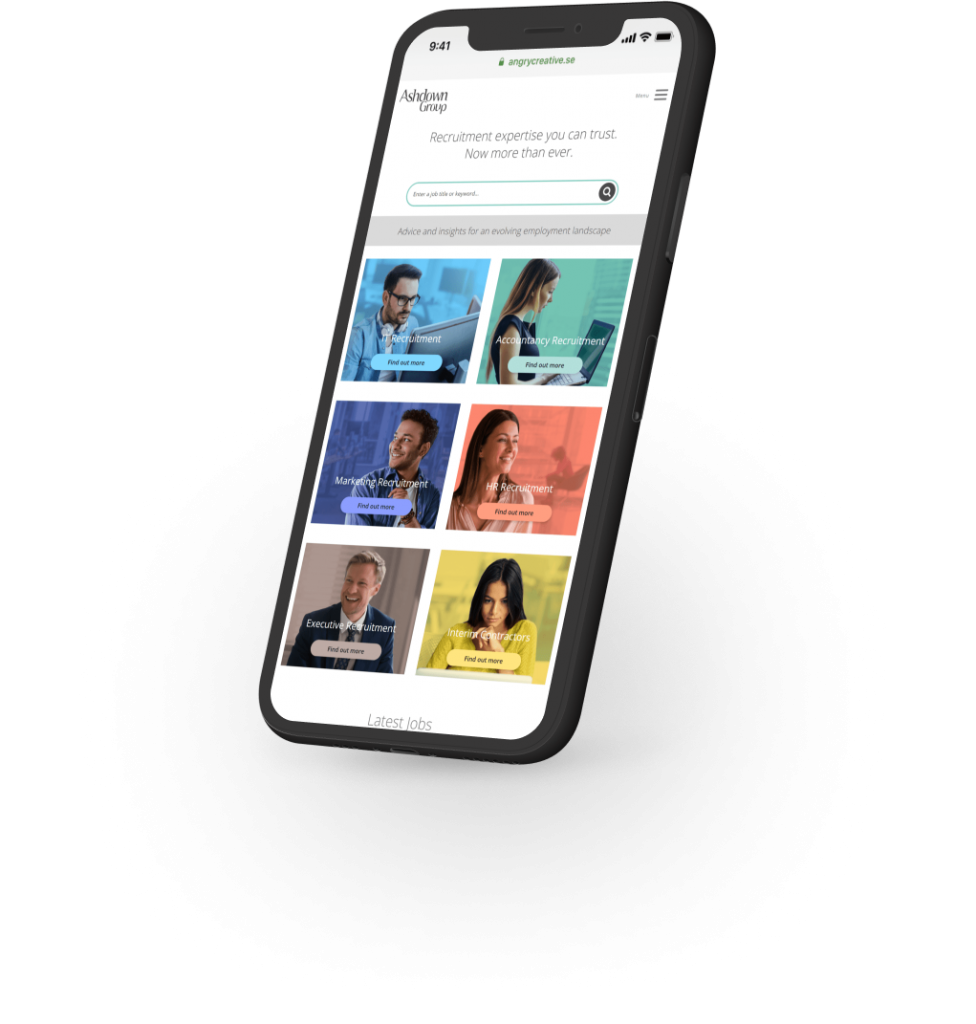 Best practice solutions
After gaining knowledge from the initial discovery phase, it became clear with this project that the site had been added to and tweaked over time, which meant the user journey wasn't as smooth as it could be. When conversions are what really matters, we focus designs on reducing friction through the user experience.
We used a modular approach to the design and build, that meant content can be easily created, added to layouts and edited with the integrity of the designs maintained. We incorporated solid, best practice foundations at the core of this project. This means new features can be deployed rapidly, knowing that performance and user experience is going to be maintained.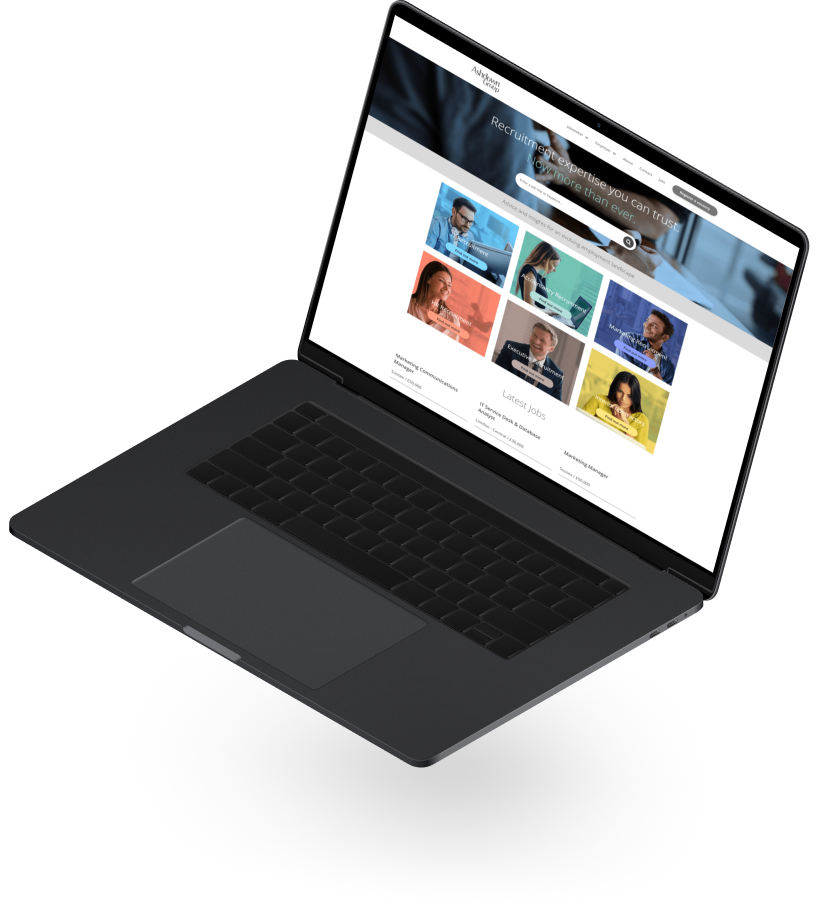 Improving Ashdown Group
A slick new design on top of an equally elegant editing experience. The new CMS allows Ashdown Group's content team to build super fast landing pages that are personalised for the target audiences. The new information architecture, including sophisticated search, allows users to easily navigate to where they need to be, and convert once they are there. The project resulted in an increase boost of 120% and a conversion increase of 150%.