12 Yard Productions
Going the extra… yard? A redesign and build for 12 Yard Productions
12 Yard is a production company owned by ITV. They have created primetime classics such as The Weakest Link, Eggheads, and Big Star's Little Stars. The company engages in producing television shows specializing in comedy, drama, and light entertainment programmes.
www.12yard.com
Establishing the foundation
12 Yard's previous website needed a bit of an update. The brief was to create a website that would show off all of their shows, as well as an area where people can apply to be a contestant. With this in mind, our design team got to work and created a wireframe to give 12 Yard an idea of what their site would look like. It's always important, even from the early stages, to keep in mind the user experience. When this got all signed off, the work could begin.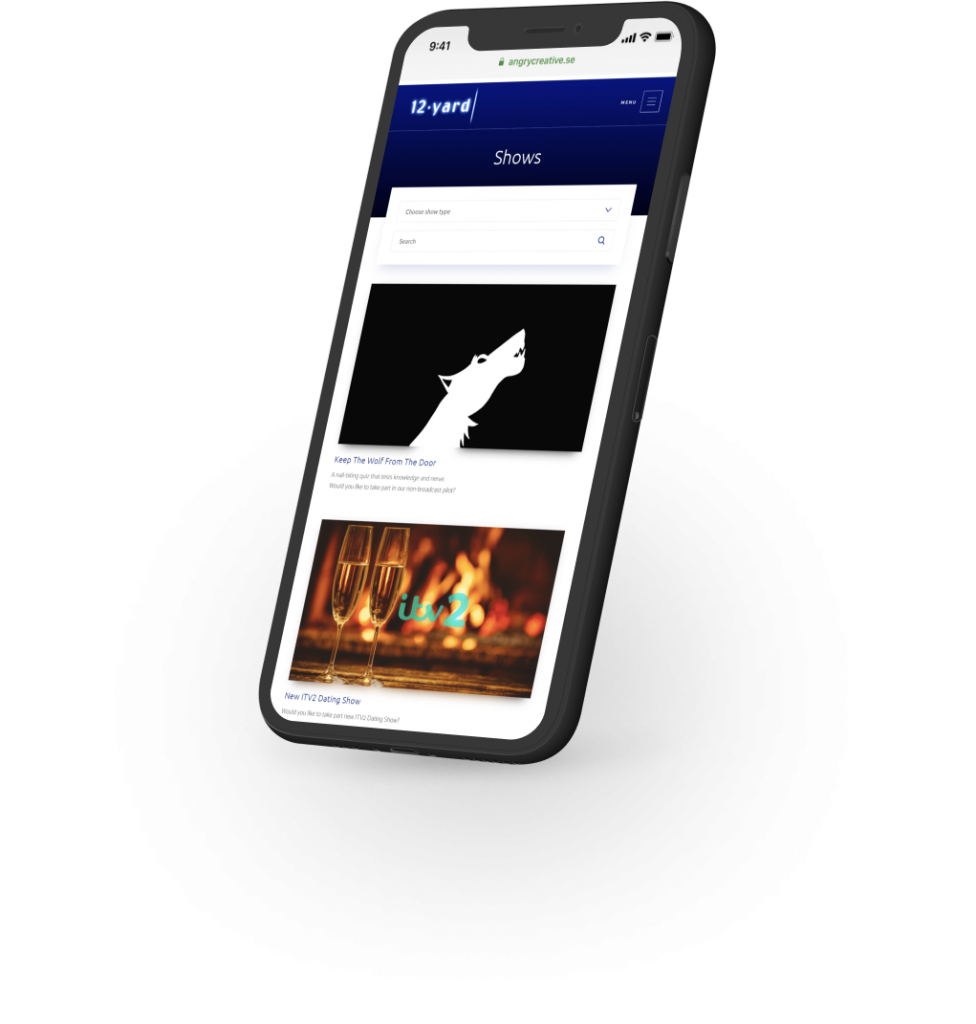 The creation of the site
We decided to keep the homepage relatively simple. The main feature on their homepage is a slider with some of their most popular shows that are currently on air. On the banner we point the user in the direction of their other shows, alongside a 'who we are' page and contact page. An important feature on this homepage is a 'Take Part' button. This is where members of the public can apply to be a contestant on a show.
Every show that 12 Yard has created has its own individual page. On these pages are clips of some of the show's best bits, which can be viewed through Vimeo. For these pages 12 Yard also requested a section for related shows. Rather than these shows be related through something general like comedy, 12 Yard requested it be from their primary i.e celebrity or reality. For this site, our design team made sure they incorporated vibrant colours and blurbs about what each show is about before the user clicks on to it's full page.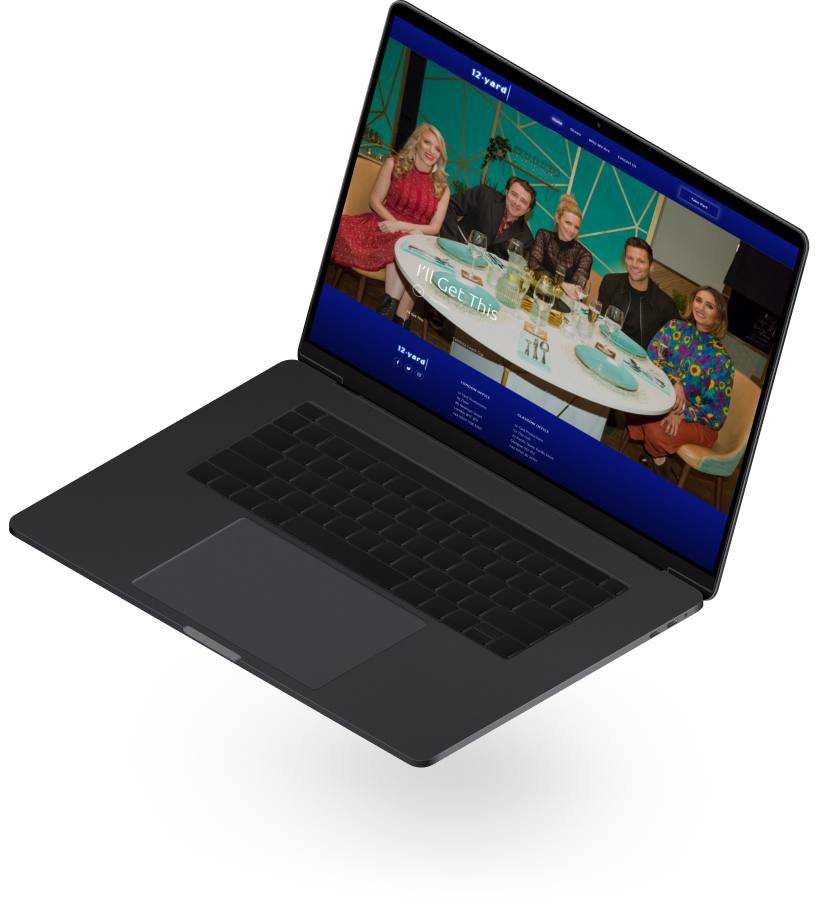 Showtime
We always like to make sure that the websites we create for our clients are easy to use. And even though we're always available to help, we also provided a training day to show them how things worked on their site so that they could amend things at any time. The site went live last week and we're really happy with the outcome. We're glad 12 Yard Productions is too.