Today we're extremely excited to announce that Pragmatic is merging with Angry Creative.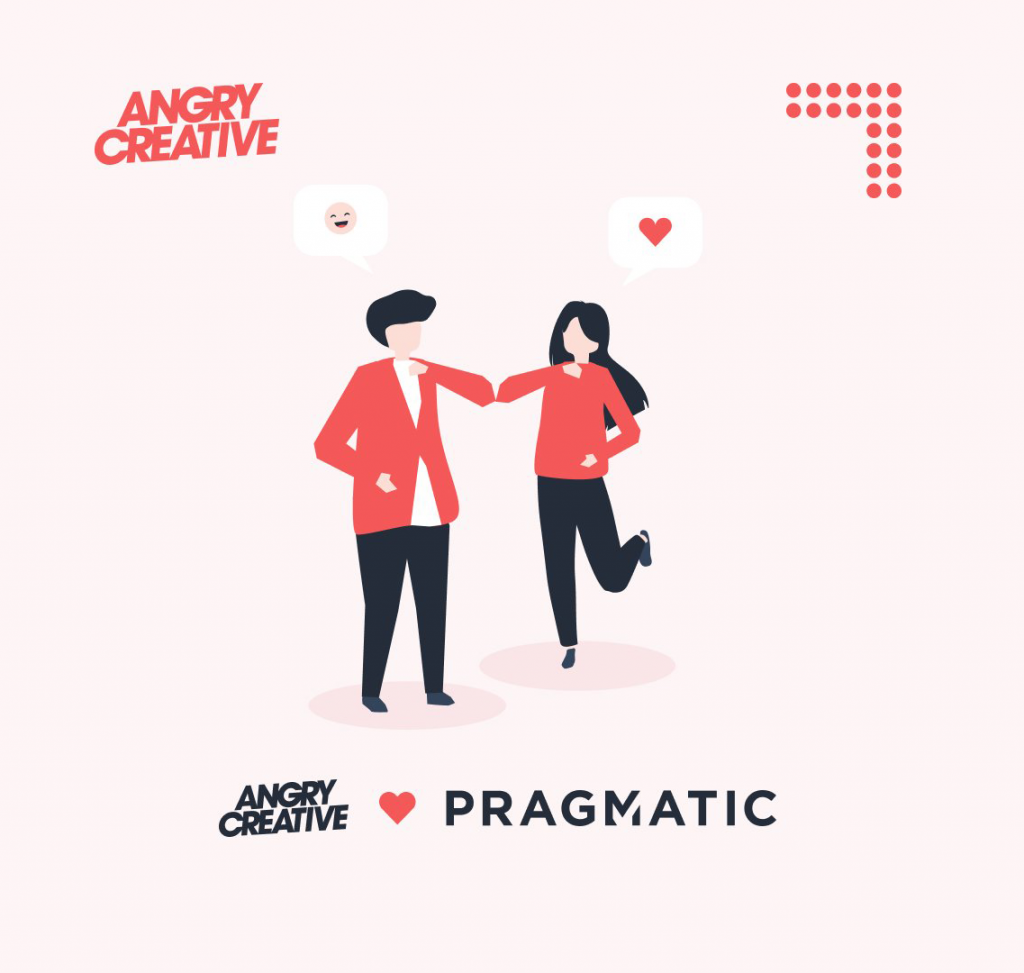 Pragmatic and Angry have grown to know and respect each other through the WordPress and WooCommerce communities and that friendship has culminated in a formal merging of the two companies.
As part of this process, Pragmatic Web Limited has gone through a 'pre-pack administration' and yesterday started trading as Pragmatic Agency Limited. The entire Pragmatic team has transferred over and we will now start the process of contacting all Pragmatic clients and partners to make sure the transition is as seamless as possible. Thank you for your patience whilst we do this.
Over the next few months, Pragmatic will become Angry Creative UK, inheriting the Angry Creative brand and vision, but preserving what's great about Pragmatic and combining the best of both businesses to create a larger, multinational group of companies that share the exquisite infrastructure, tooling and processes that Angry Creative have developed over the past few years.
The combined group will become perhaps the largest WooCommerce specialist globally, with ambitions for continued growth. Together we will be able to provide both best in breed services for expanding digital markets that have been the focus for Pragmatic, but also help businesses transition and excel in E-commerce.
Angry Creative has as part of their customer promise solved one of the main challenges with Open Source – maintenance and the unclear cost of ownership. Instead of having unpleasant surprises – particularly upsetting when you are an Ecommerce business – there's just one monthly fee to cover all kinds of mishaps. It's like having your cake AND eating it. Pragmatic will (over time) adopt this approach for current and future clients, and we'll be in touch with all our clients to manage this transition gracefully in due course. Naturally if you'd like to switch to this model sooner (whether you're a current client or not), just get in touch!
Jimmy Rosén, Angry Creative Founder and CEO:
"I started Angry Creative from my dorm room with the idea of creating a company within the WordPress space that could both provide great value to clients, whilst at the same time building on a sustainable Open Source business model, where we as Engineers got to build amazing tools and find win-win situations where we could both impress client while at the same time contribute to our great community.

COVID teaches us that the rate of digitalization in society will increase over the coming years, and WordPress plays a big role in that. But what plays an even larger role is WooCommerce. The WooCommerce platform is at the center of this digital transformation, where large enterprises as well as mom and pop stores need tools to get their business up on digital platforms. Most of these enterprises need the freedom that Open Source gives them so that they can continue to deliver great value to customers in a safe, inclusive manner.

We will be part of that movement and help people and businesses transition into this new world, and with the combination of our two great teams we can give clients the best possible experience doing so.
David Lockie, Pragmatic Founder and CEO:
"This is an incredibly exciting new chapter for the Pragmatic team and our clients. It's been clear to me for a year or so that the WordPress ecosystem is now in a period of maturity. That inevitably means consolidation and M&A activities. To that end, I've been looking for the right partner to help me build on the incredible success that the Pragmatic team has achieved to date and to create a shared vision for the future.

COVID has shown the critical importance of e-commerce for our communities and economies worldwide. WooCommerce is a huge force within the global e-commerce ecosystem and it makes total sense for us to align with Angry's market-leading position and help even more people to benefit from open source e-commerce.

We will continue to deliver non-WooCommerce projects and services too. As revenue diversification becomes ever more important to brands and publishers alike, it stands to reason that by joining forces with Angry Creative, we'll be able to better serve our existing and future customers more completely and to a higher quality than ever before."
There's plenty of work ahead of us all to merge our companies whilst continuing to deliver ever-improving experiences for our teams, clients and partners. We know we can count on lots of support. Thanks in advance for your patience whilst we contact everyone and talk all this through.
Having worked with both Pragmatic and Angry Creative and had positive experiences with both, I'm excited to see what the two teams can do working together.

Charlie Appleby, Low Cost Glasses
We're looking forward to going on this journey together.
Read this announcement in Swedish on the Angry Creative website!