Textoo
Automated processes for an online subtitle service
Textoo is an online service helping the customer create subtitles for short films. By utilizing professional subtitlers, Textoo facilitates the process of making movies effectively and efficiently. Textoo needed help simplifying their sales process. Because their clientele has everything from three minutes to three hours long films, they needed a simple way of automating the managing process of smaller customers.
www.textoo.com
What we worked on
WordPress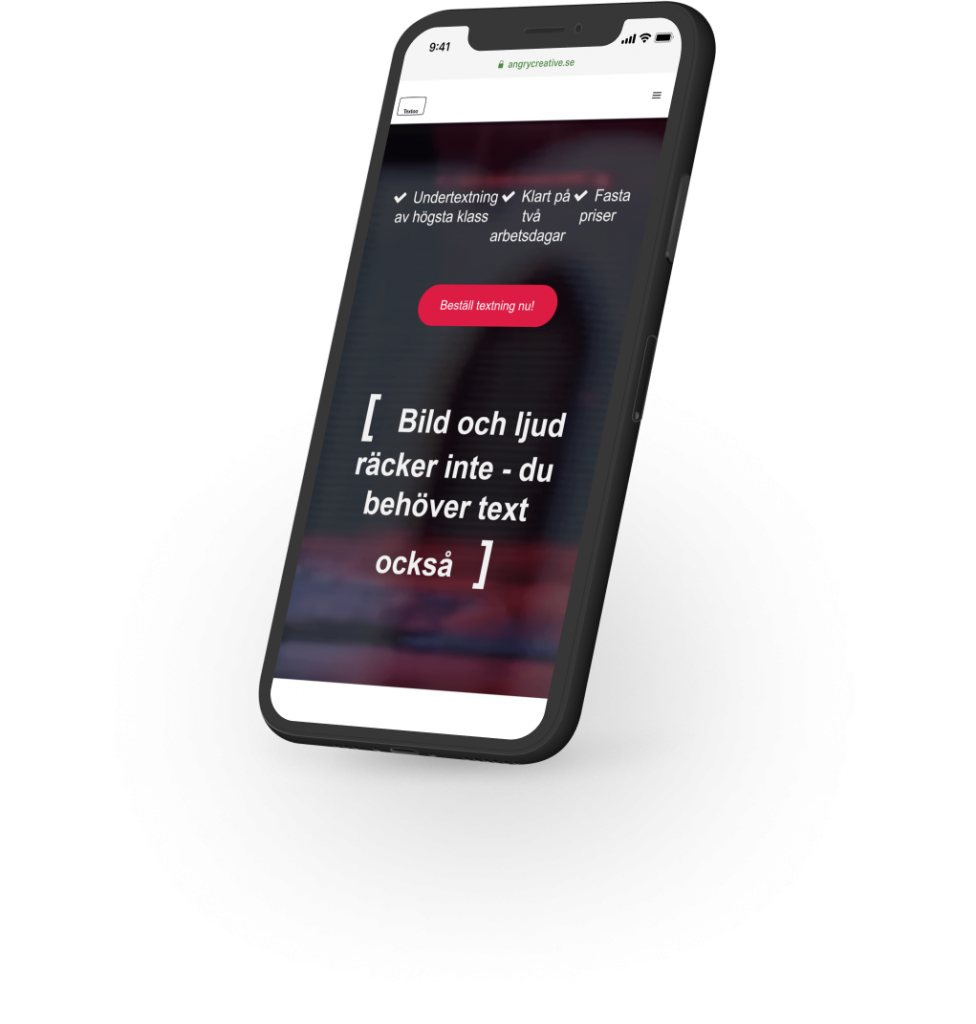 Helping the organization put resources in the right place
The solution to Textoo's request is an automated sales process with a website allowing movies of up to 10 minutes in length can be uploaded. As the preparatory work with each customer has been the same in length, regardless of the project's scope, the smaller customers have taken up as much time as the larger ones. Smaller customers are now referred to Textoo's website, where they can fill out and turn in all the information, creating a better flow in the work process and a more effective structure within the internal sales process.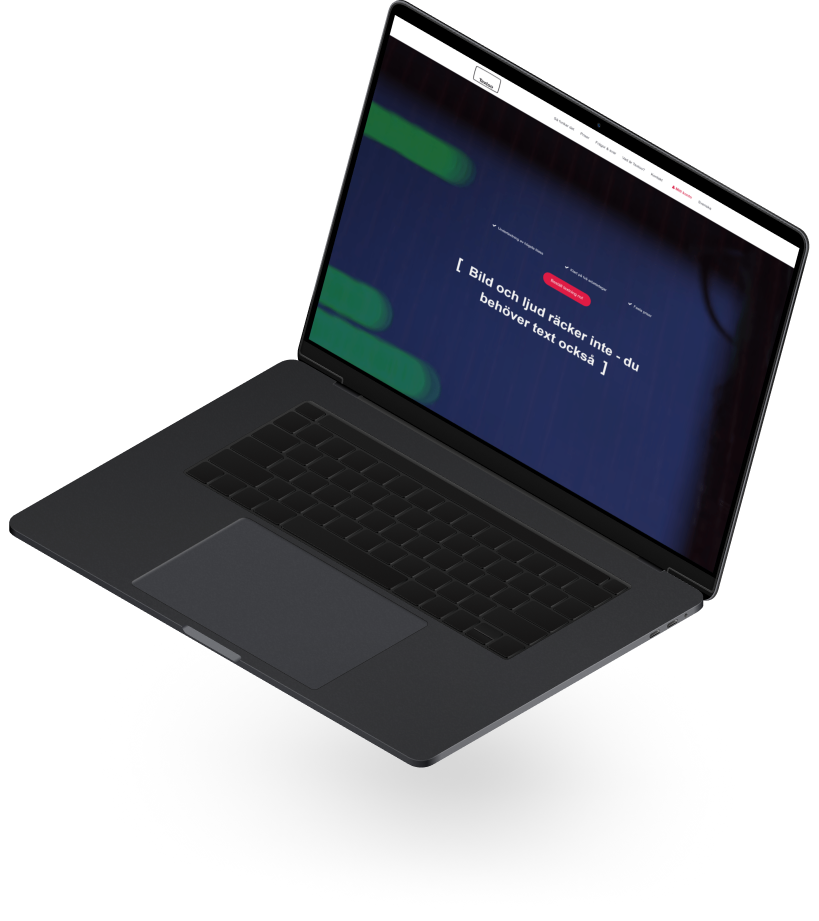 Simplify the process for the customer and build a relationship
With their new website, Textoo gets their order information delivered consistently and effectively, making it possible to complete the smaller projects within the two day delivery time. Textoo gets a more effective workflow, and their customers can their short films subtitled in a matter of days. When their customers experience a quick and qualitative result, they will be more likely to recommend the service.
A new business idea requires new functionality
When uploading a file, options are presented with specifications for the order, in the form of the desired language and style of the text. Fixed prices and a transaction system improves the customer experience, while simultaneously relieving Textoo's workload. By encrypting the files, we ensure that only Textoo and the customer get access to the material. In the undertaking of digitalizing Textoo's work process, we helped them saver on resources and reached out to a broader audience. However, it is still an iterative process, meaning that, as new customers discover Textoo, we continue to help refine their service and process to deliver the best service possible.